Silence Ticker (Stillekritzel)
Radio, blaue Litzen, Klangwandler, variable Dimensionen, 2020/21
Ein kleiner kritzelnder Motor übersetzt hier live die Aktivität der Sprecher*innen im Nachrichtenfunk. Das Radio ist zu sehen, jedoch nicht zu hören. Sein Klang wird über eine blaue Litze an einen winzigen Motor, der wie eine Stiftspitze aufgestellt ist, weitergeleitet. Dieser bewegt sich immer nur dann, wenn die Stimme im Nachrichtenfunk leiser wird, innehält, aufatmet oder schweigt. Die Hüllkurven der Klänge werden in einen Klangwandler eingespeist, der das Schweigen in elektrische Energie wandelt.
Die Steuerung für den Silence Ticker wurde zusammen mit dem Berliner Intrumentenbauer und Musiker Guido Henneböhl entwickelt.
english below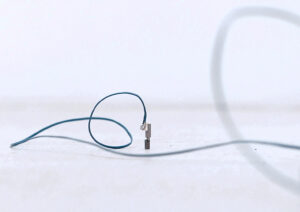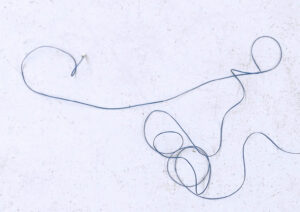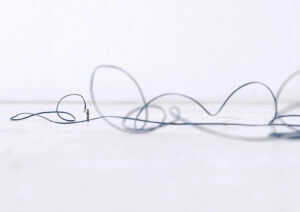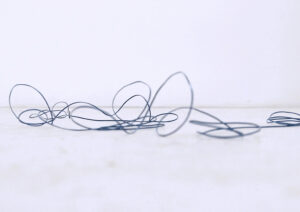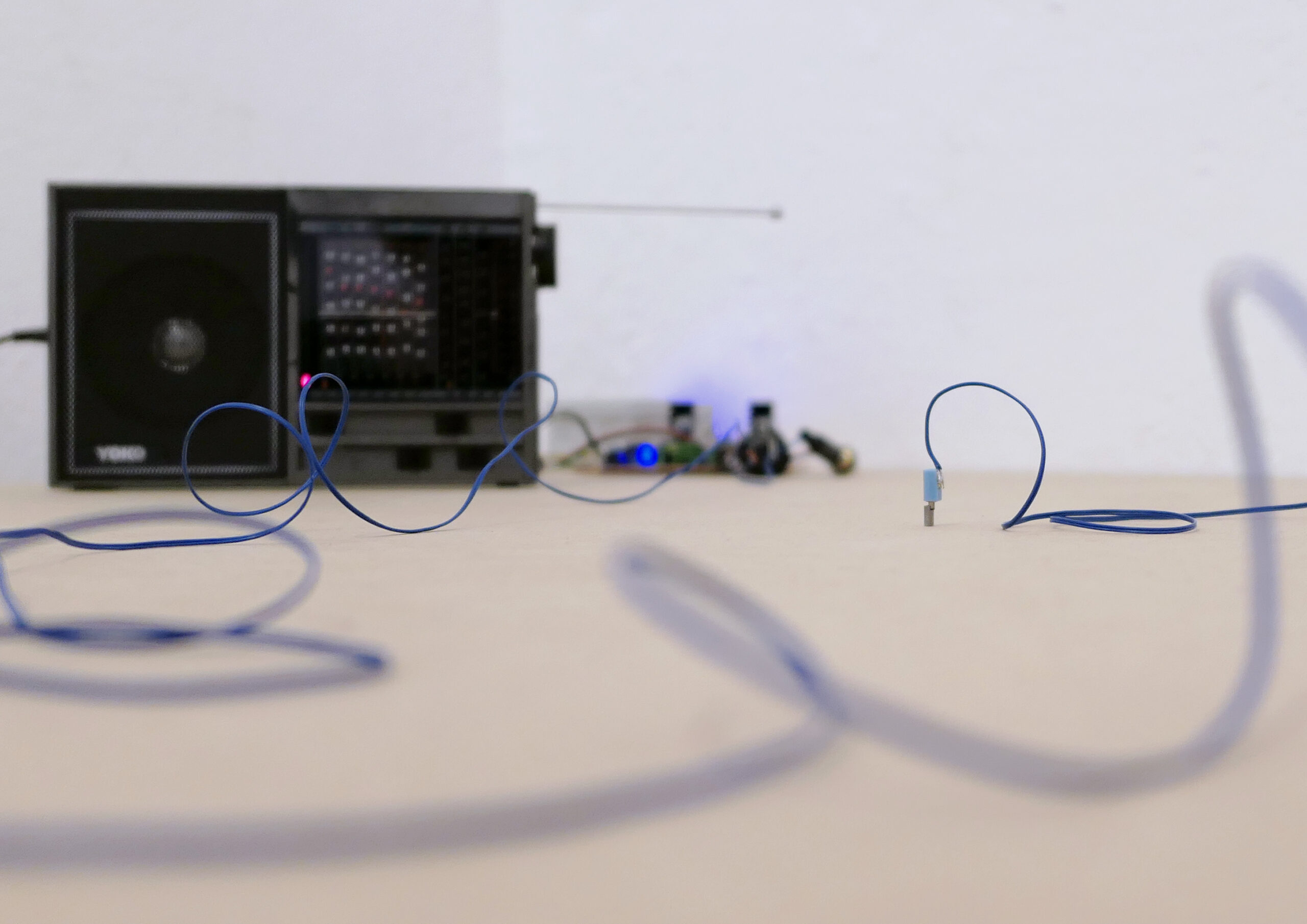 Silence Ticker

Radio, moving metal tip, blue wire, variable dimensions, 2020/21
A tiny moving, scribbling motor translates the activity of the newsreader in the radio. The radio can be seen, but not heard. Its sound is transmitted via a blue wire to a tiny motor that is set up like the tip of a pen. This only ever moves when the speaker pauses, breathes a sigh of relief or remains silent. The sound of the radio is fed into a transducer that converts silence into electrical energy.
The transducer for the Silence Ticker was developed together with Berlin-based instrument maker and musician Guido Henneböhl.