different degrees of (shiver)

Tinte auf Zeichenpapier, 29,7 x 42 cm und 21 x 29,7 cm

Die Zeichnungen der Serie "different degrees of (shiver)" visualisieren feine Linien, Unschärfen und verschlungene Bewegungen akustischer Schwingungen, die dem Blick immer wieder zu entgleiten scheinen. Für die Zeichnungen nahm ein Mikrofon hochfrequente Rückkopplungen eines Kontaktlautsprechers in einer zitternden Hand auf.
Durch die Kombination von Zeichnung und Drucktechnik wurden Spektrogramme der Aufzeichnungen mehrfach auf Papier übertragen, wobei die Linien der Frequenzen durch Wiederholung, leichte Verschiebung und Spiegelung neu zusammengesetzt wurden.
english below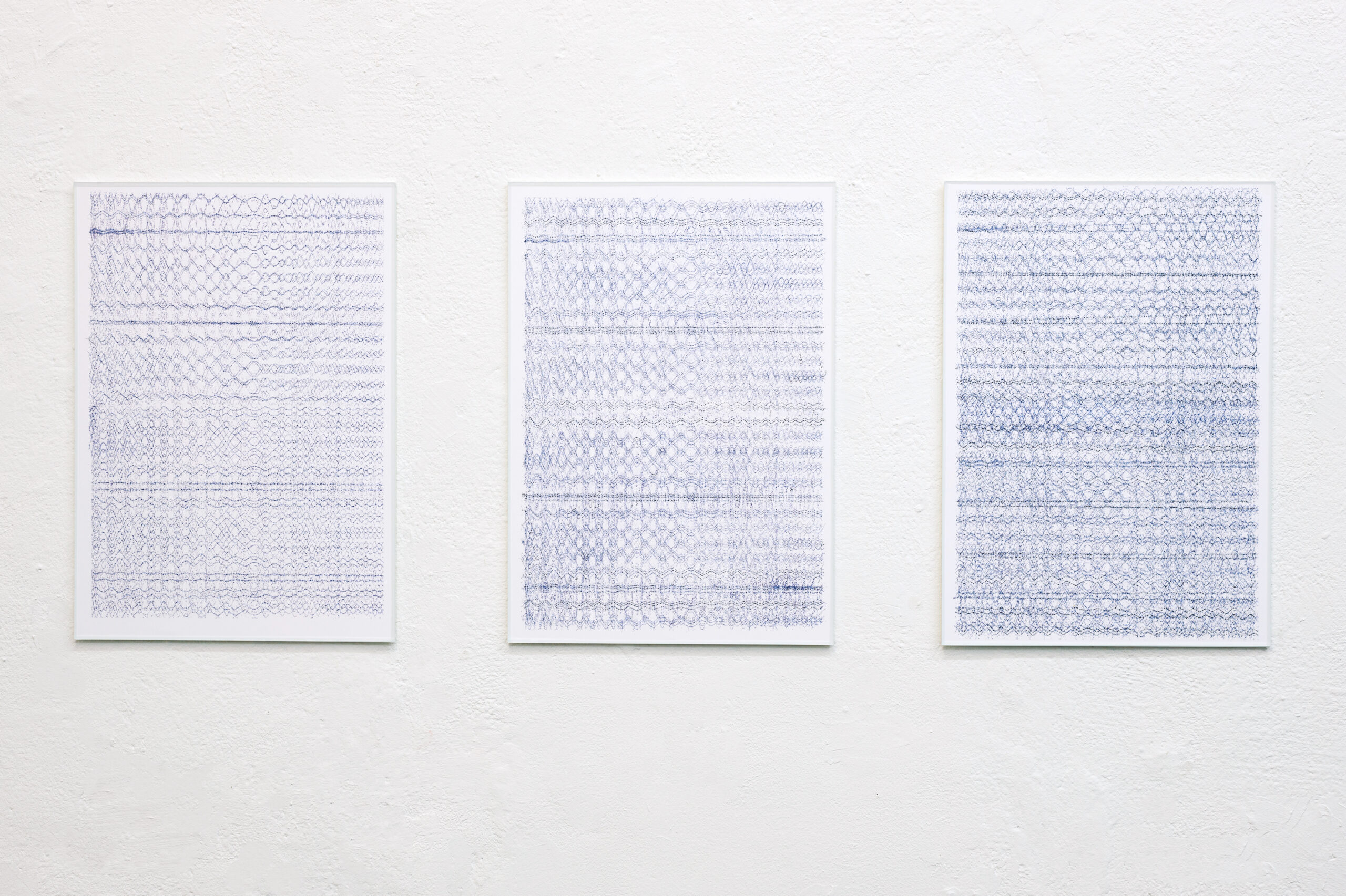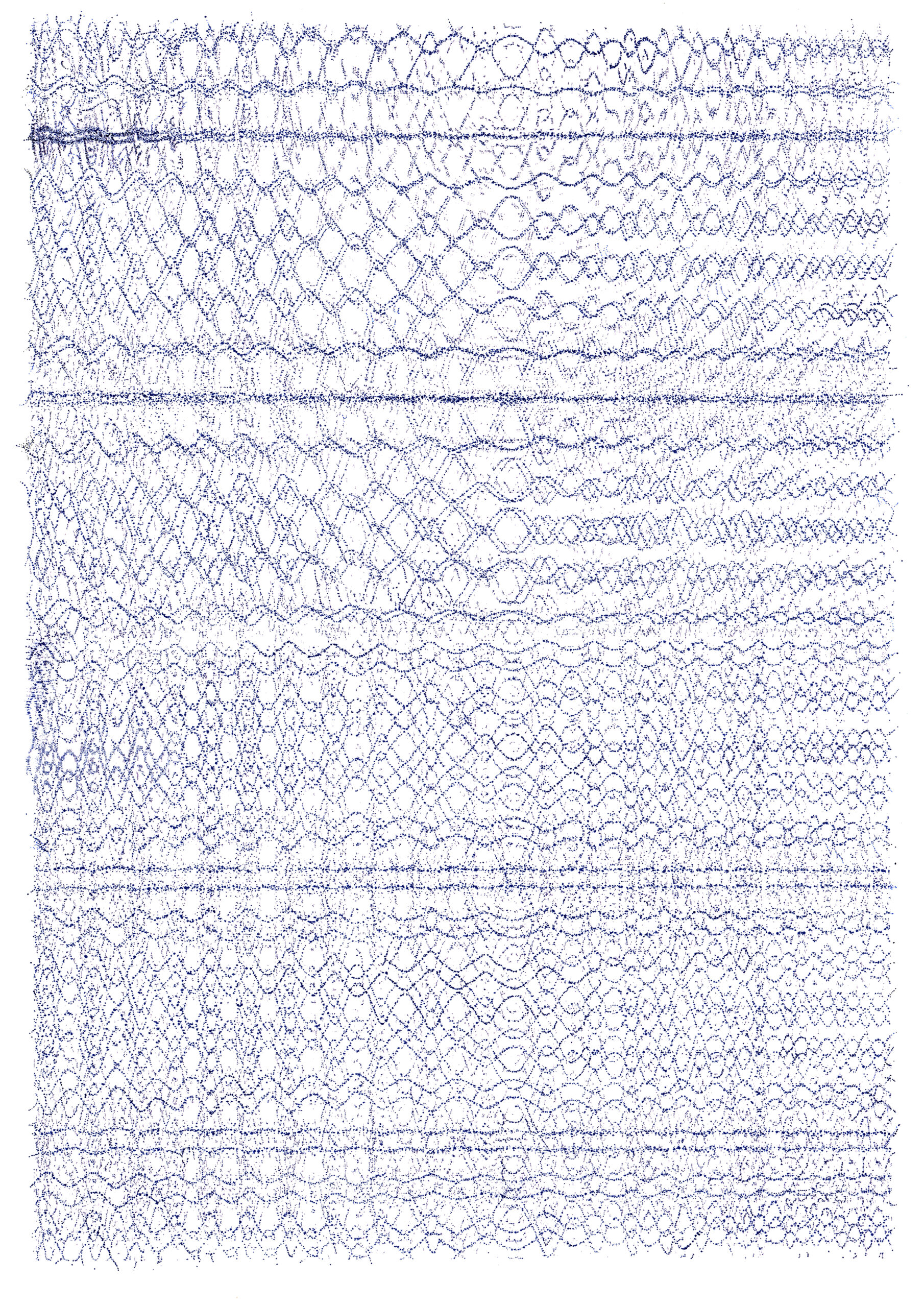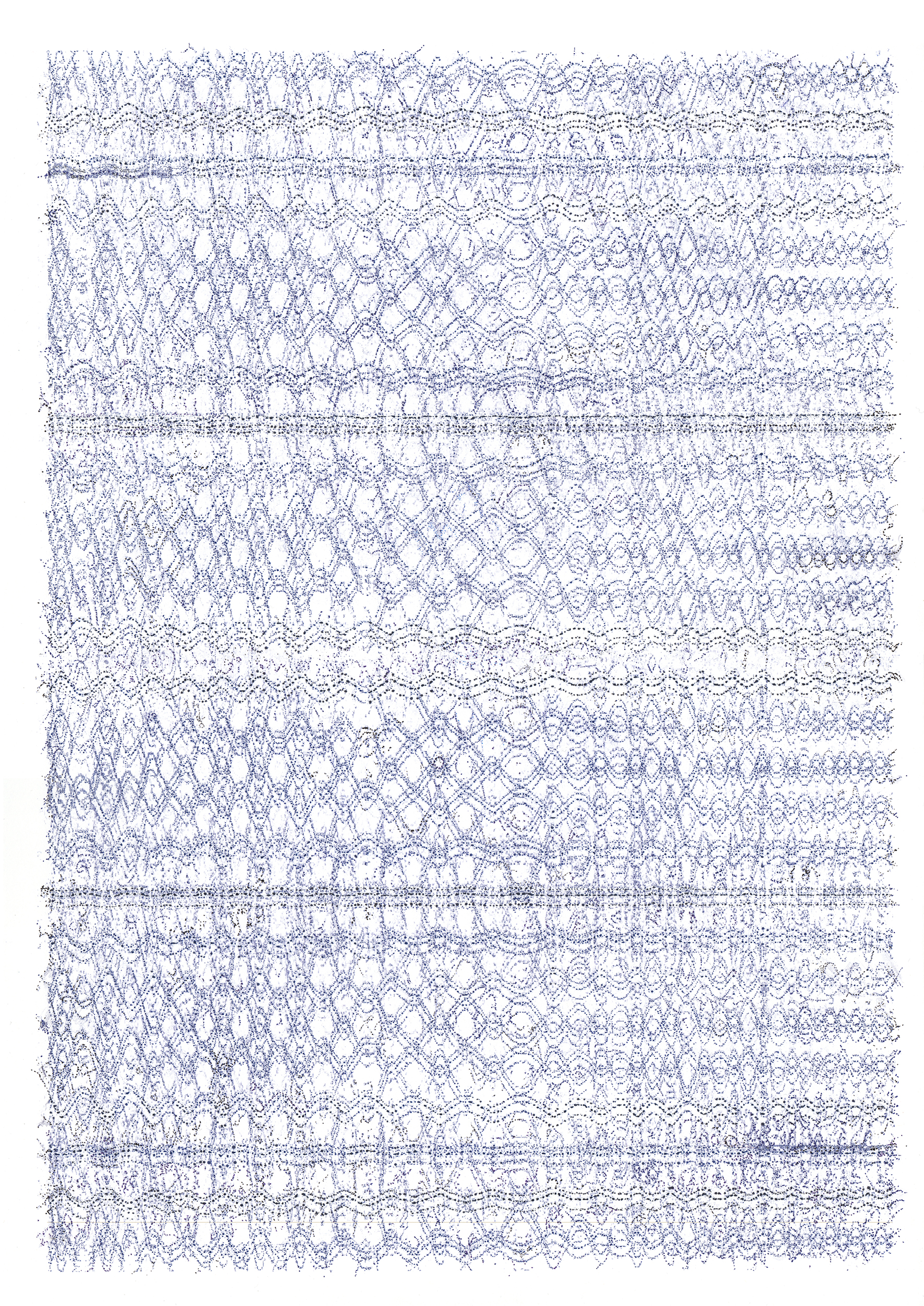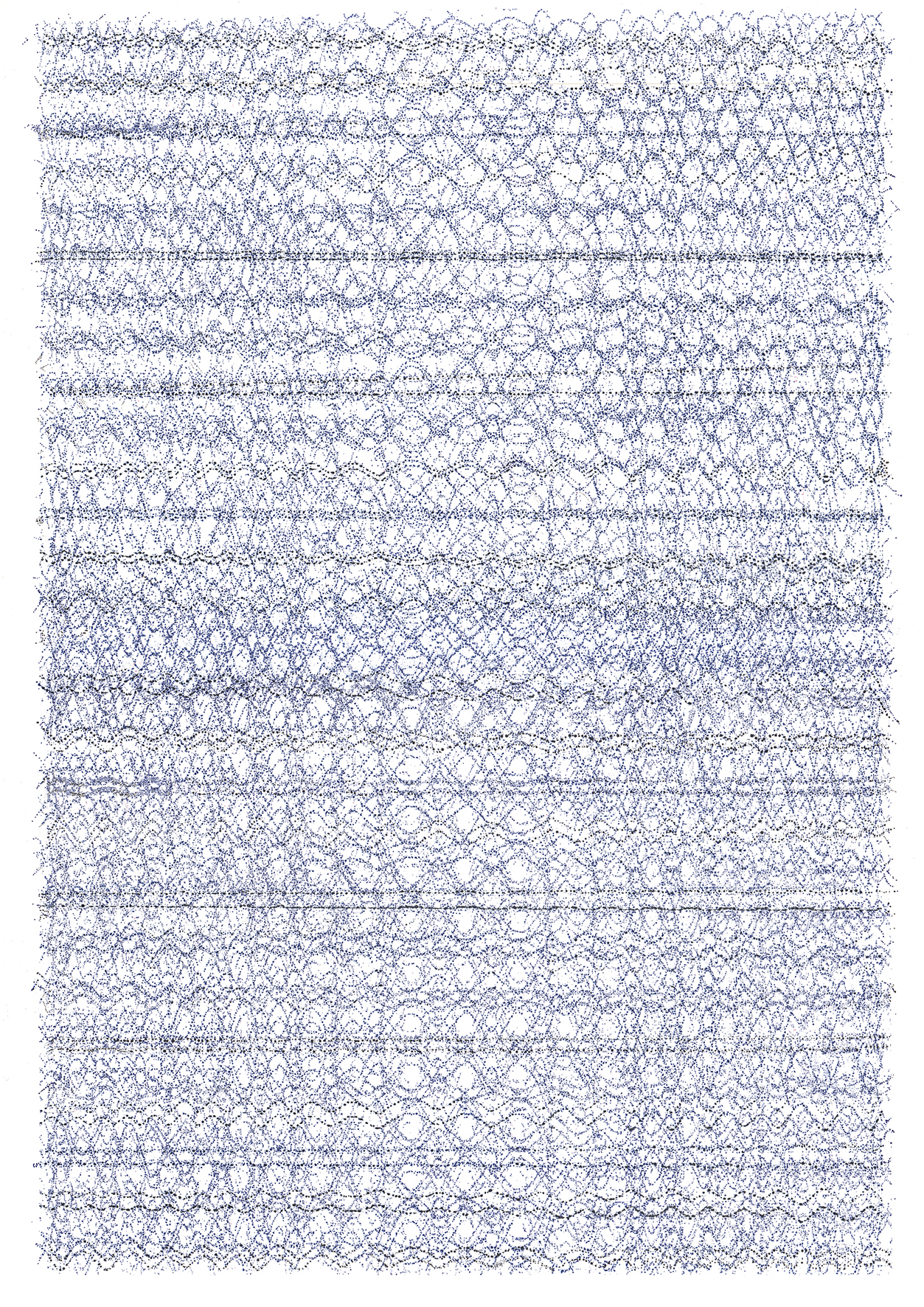 different degrees of (shiver)
ink on paper, 29,7 x 42 cm
The drawings in the series "different degrees of (shiver)" visualize fine lines, blurs, and entangled movements of acoustic oscillations that barely can be fixed entirely by the viewers eye. For the drawings, a microphone recorded high-pitched feedback sounds from a contact speaker in a trembling hand.
Combining drawing and printmaking, spectrograms of the sound were transferred to paper multiple times, recomposing parts of the image through repetition, mirroring and slight shifts.