Seismós
Tintenstrahldruck auf Briefpapier à 60 g, 1997 / 2013
Die an seismische Wellen erinnernde Linien sind Aufzeichnungen eines am Körper befestigten Kardiographen, welcher sowohl die elektrischen Impulse des Herzschlags, als auch seine eigenen Erschütterungen in Kontakt mit dem Körper über 18 Stunden in rhythmischen Ausschlägen aufzeichnet.
Eine Zeile entspricht einer Minute, ein Blatt zeigt eine Stunde, ein Block sechs Stunden.
english text below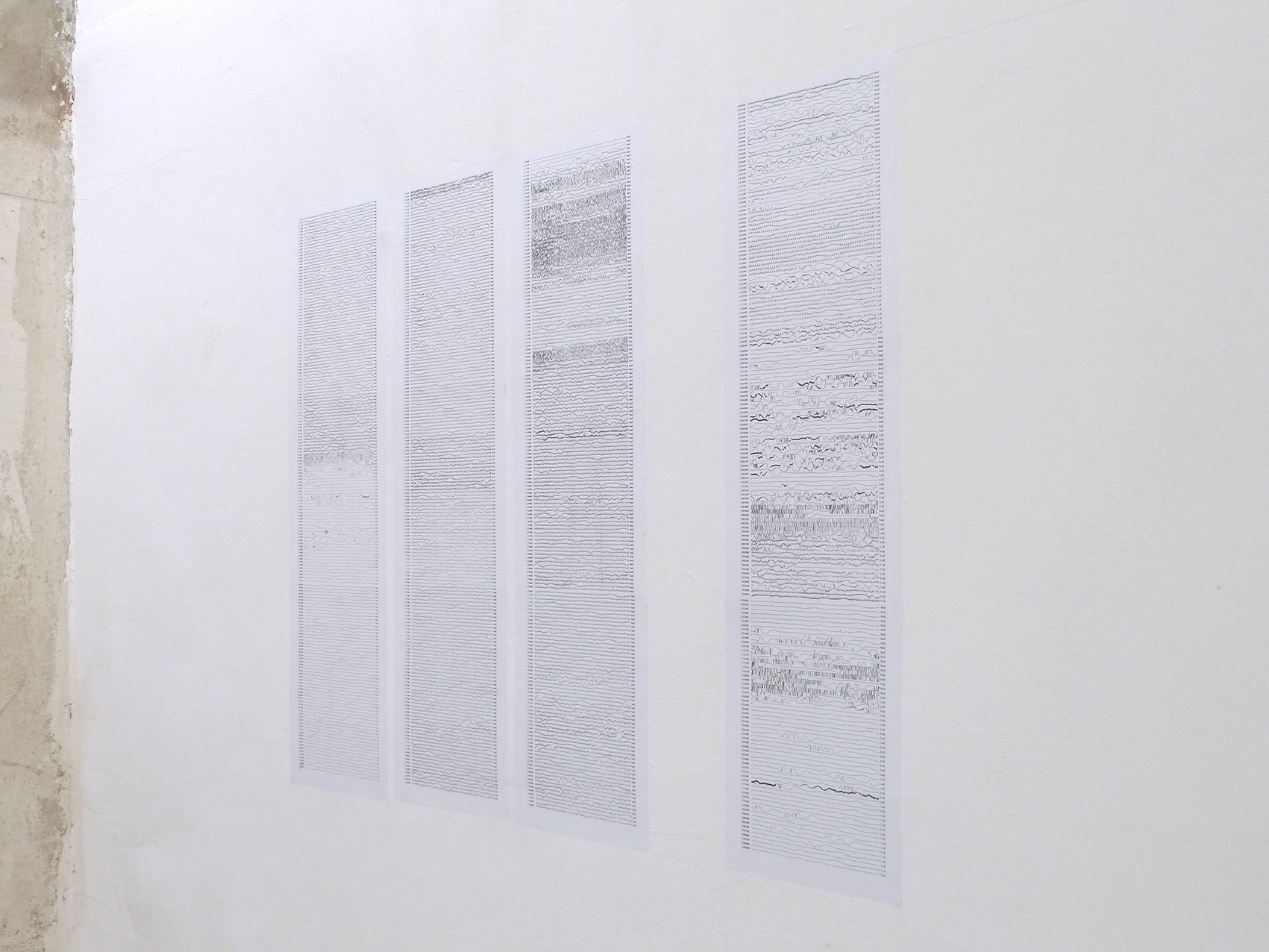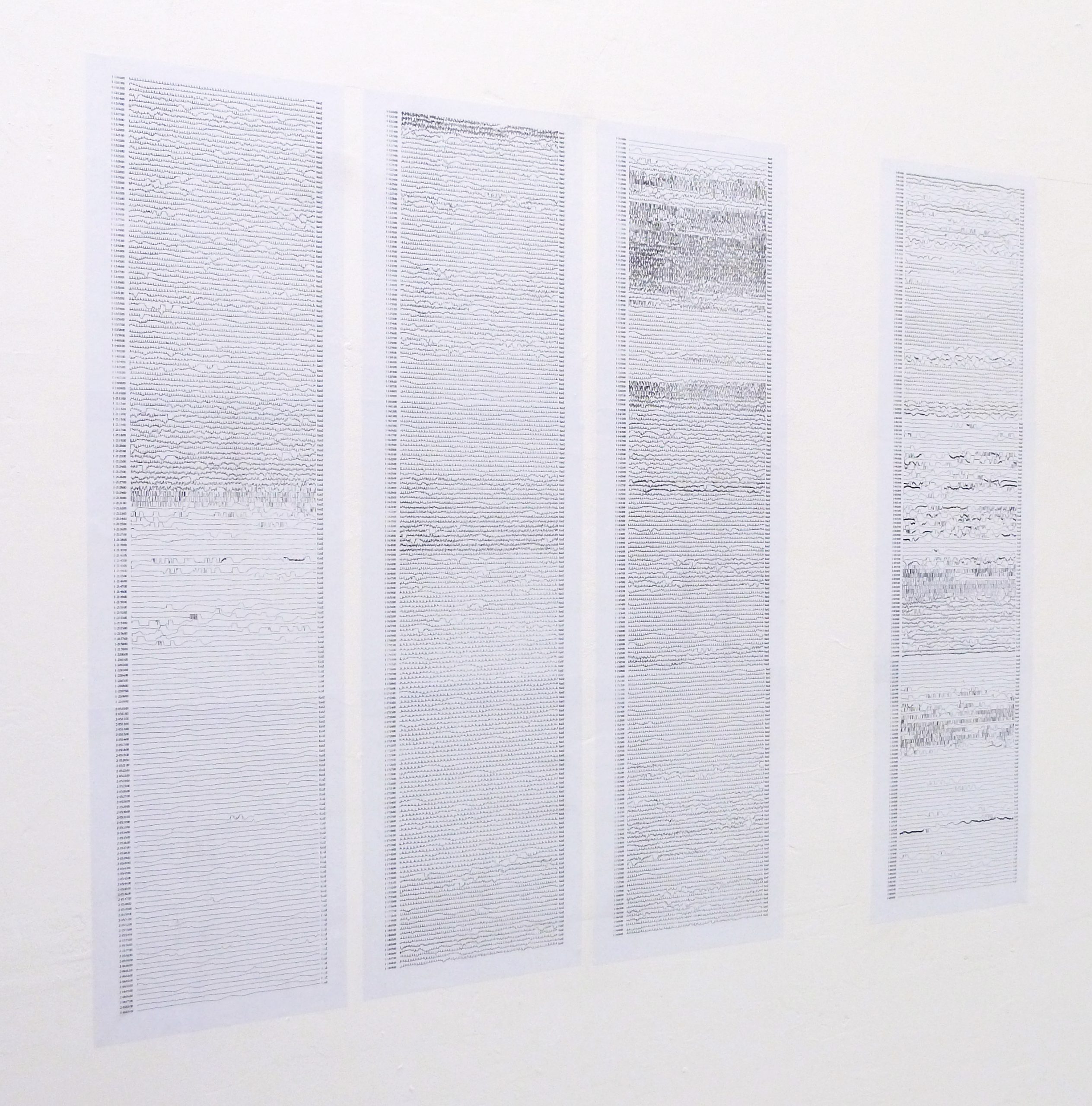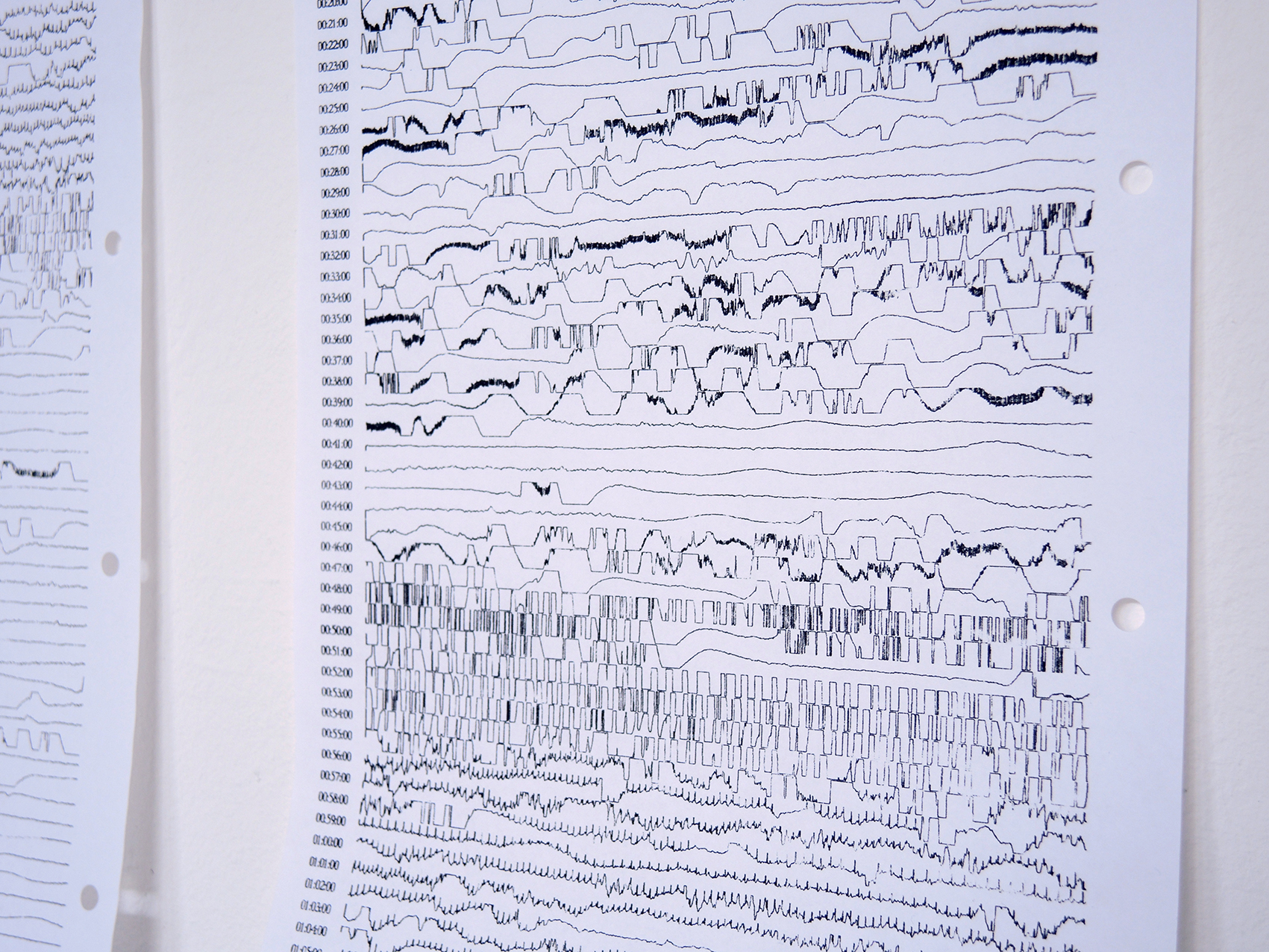 Seismós
cardiogram, prints on paper 60g, mounted in block or as single sheets, 1997 / 2013
The printed lines were recorded by a cardiograph, closely attached to the body during a day and a night. The seismographic line, divided into pages, shows the impulse of the heart, as well as all tremors and shocks of the device, its own rhythmic disruptions in parallel to the beat of the human heart.
A sheet shows one hour, a line corresponds to one minute.