Radio News, 2020

Aufzeichnungen mit rotierenden Kuli- und Finelinerminen, 30 x 42 cm, 2019
Die grafischen Aufzeichnungen entstehen durch die Ausschläge zitternder Stiftminen, die in verschiedenen Frequenzen schwingen. Die Linien wurden per Hand mit einem Lineal gezogen, während der Stift auf Impulse der Hand reagiert. Beim Hören des Nachrichtenradios wird der Stift zum Seismographen der Empfindung. Die so gezeichneten Variationen der Linien erinnern an Intonationen der Sprachmelodie und Schwingungen des Zungenblatts.
english text below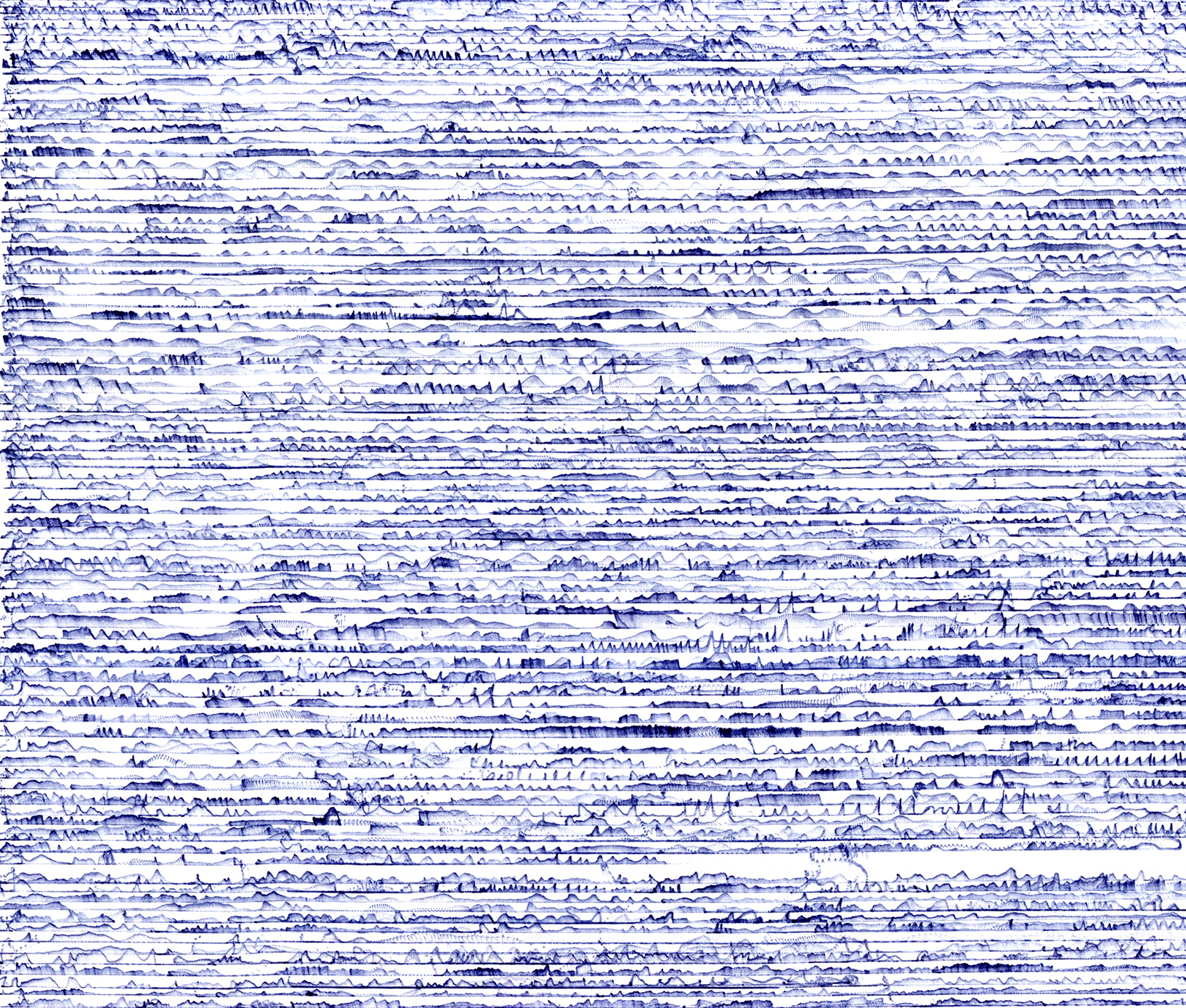 Radio News, 2020

Drawings with rotating ballpoint and fineliner tips, 30 x 42 cm, 2019
The listening drawings are composed by lines trembling at different frequencies on a ruler, made with a rotating pen tip. The seismographic pen interacts with the lightest impulses of the hand, marking the lines with various deflections. The resulting lines, drawn during the listening to the news in the radio, are reminiscent of visualized speech intonations or vibrations of the tongue.