Radio (News Listening)

Tintenpaste auf Papier, jedes Blatt 100 x 137 cm, seit 2020
Die gezeichneten Kurven, Kritzel, Linien und Flächen notieren die wechselnden Wahrnehmungsebenen beim Hören des Nachrichtenradios – Empfindungen, Schwankungen der Aufmerksamkeit, Sprachmelodien und Tempo des täglichen Informationsstroms. Ein mit einer Kulimine ergänzter Gravierstift wird wie ein zitternder Seismograph per Hand entlang eines Lineals geführt und verstärkt jeden noch so kleinen zeichnerischen Impuls während des Hörens.

Ein Blatt entspricht einem Monat.
english text below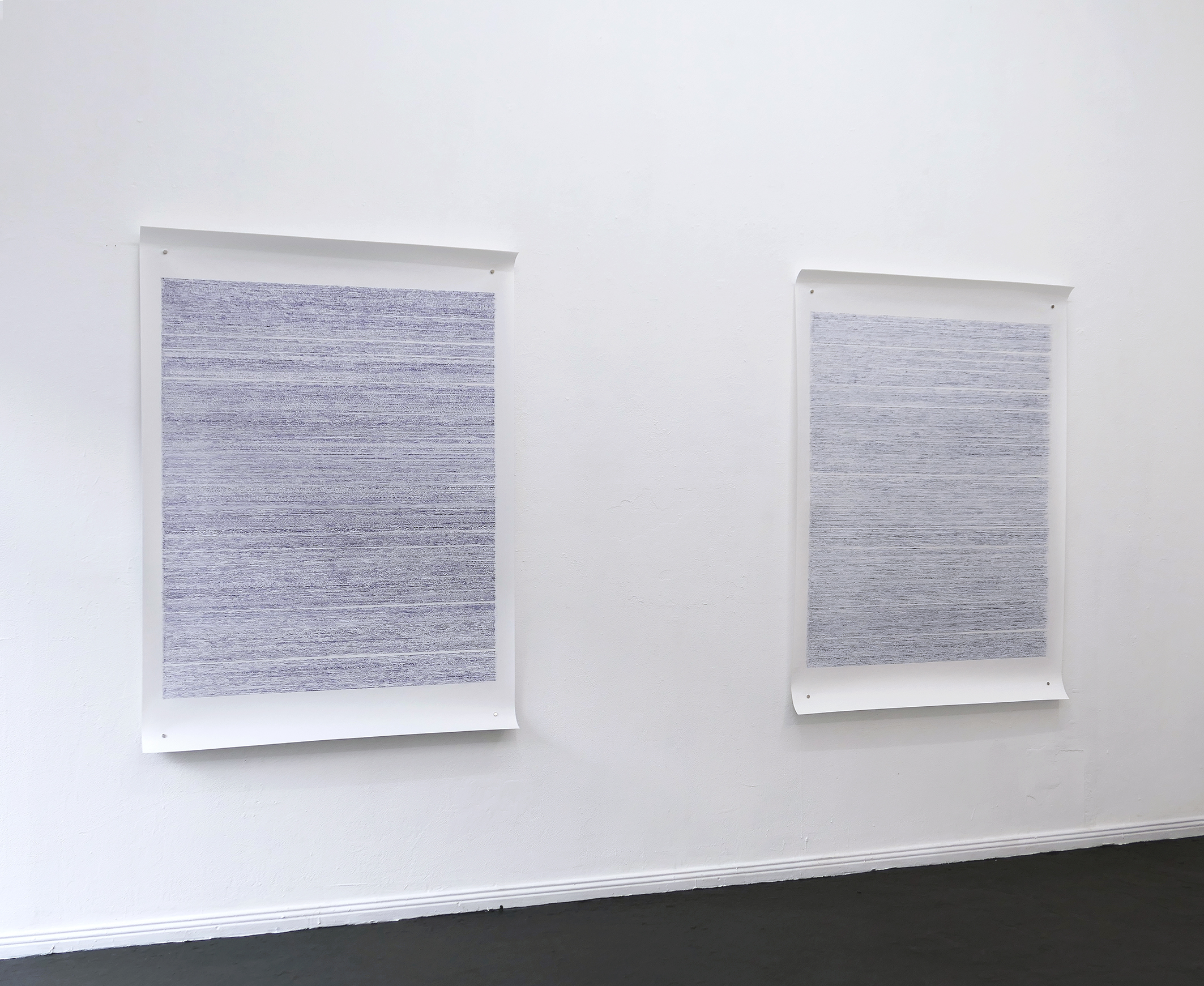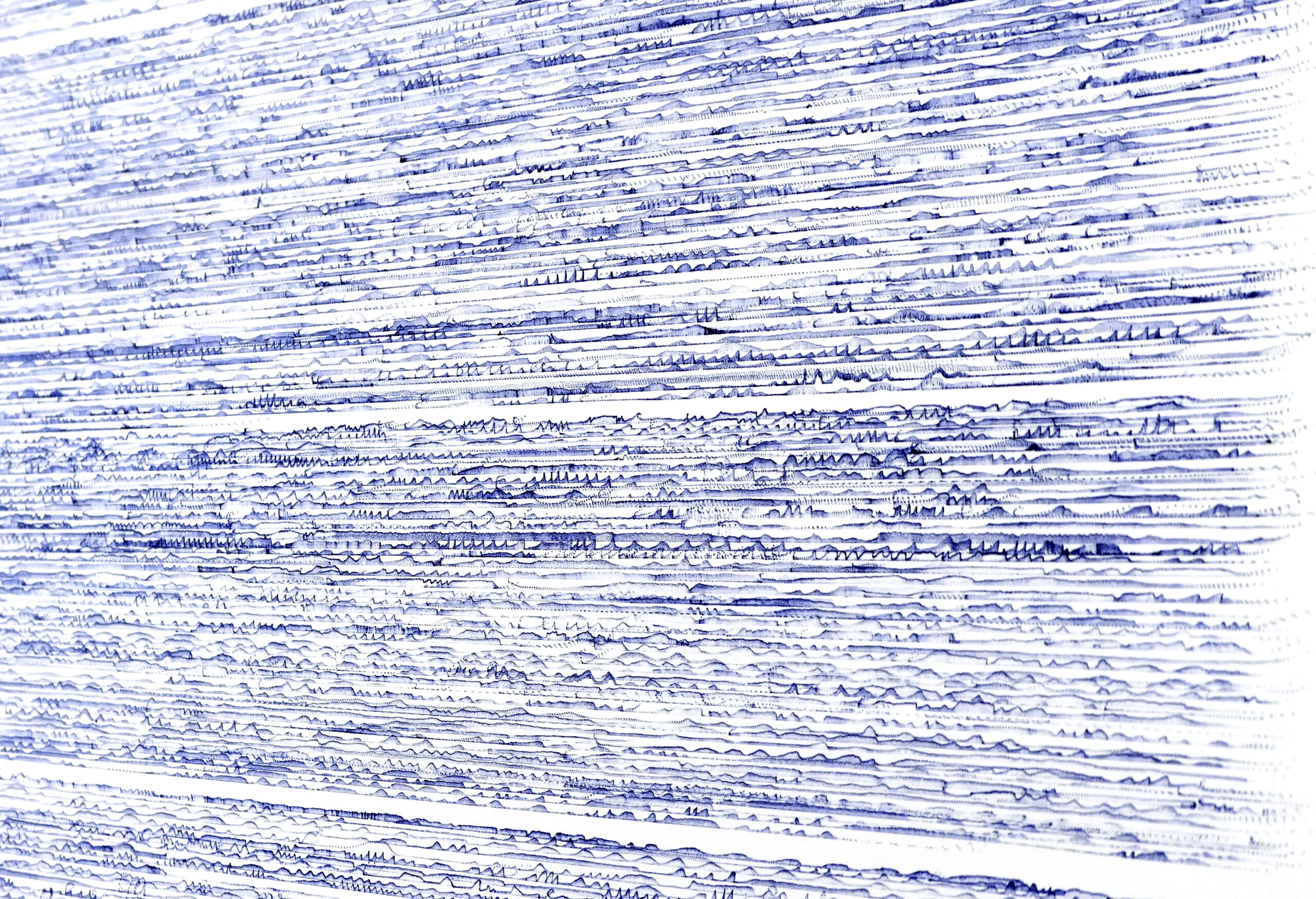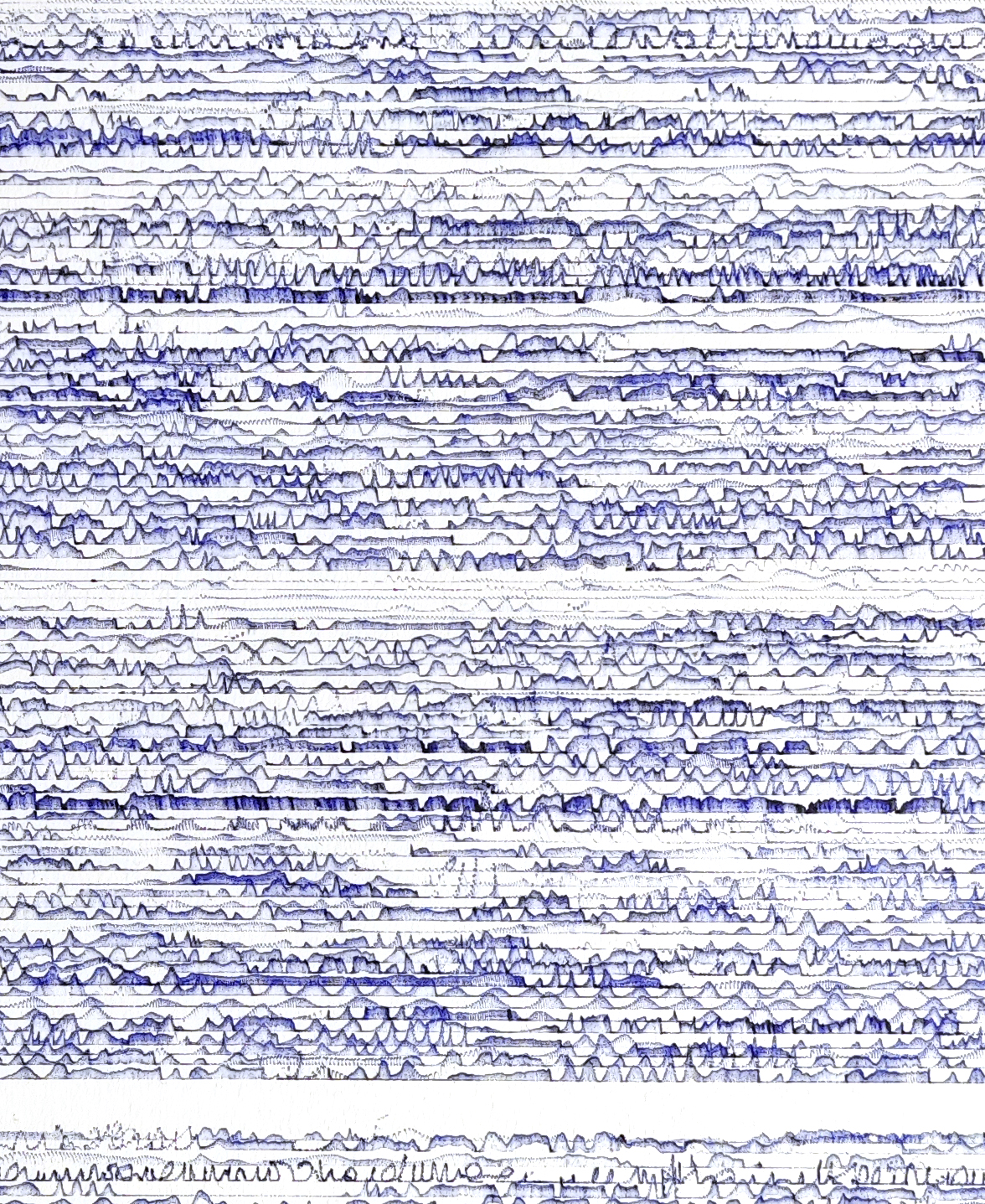 Radio News
Drawings, ink on paper, each sheet 100 x 137 cm, since 2020

The curves, scribbles, lines, and planes note the changing levels of perception while listening to the news radio – emotions, fluctuations of attention, speech melodies and tempo of the daily stream of information. An engraving pen, complemented by a ballpoint tip, is hand-held along a ruler like a trembling seismograph, amplifying each tiny drawing impulse during the listening process.

One sheet corresponds to one month.