Flanger in my mind / time is an album (wall piece)

Wandarbeit, Klanginstallation, Zeichnungen, variable Dimensionen, Zwitschermaschine, Berlin 2022
"Flanger in my Mind", Teil der Ausstellungsreihe "Das Pfeifen im Walde"
Ein Archiv von Newstickern der letzten Jahre wurde in verschiedenen Schriftgrößen und Graustufen beidseitig auf Papier gedruckt. Durch wiederholtes Ankleistern und Abreißen der Blätter an der Wand kommt die Tinte auf und in dem Papier schichtweise zum Vorschein. Der Informationsfluss erscheint als mehr oder weniger dichte Textur, die manchmal kaum noch zu entziffern ist. Aus der Ferne wirken die Textblätter wie rhythmische, zeichenhafte Fragmente an der Wand. Auf diese Weise materialisiert die Arbeit das Vergehen der Zeit, verweist auf das Vergessene und das Erinnerte und an all das, was möglicherweise ausgelassen wurde.
Im Raum werden zudem Auszüge aus der Serie der Zeichnungen "different degrees of (shiver)" als auch eine ortspezifische Klanginstallation aus Feedbacks und live modulierten Radiointerferenzen gezeigt.
Photos: © Carina Khorkhordina, 2022
english below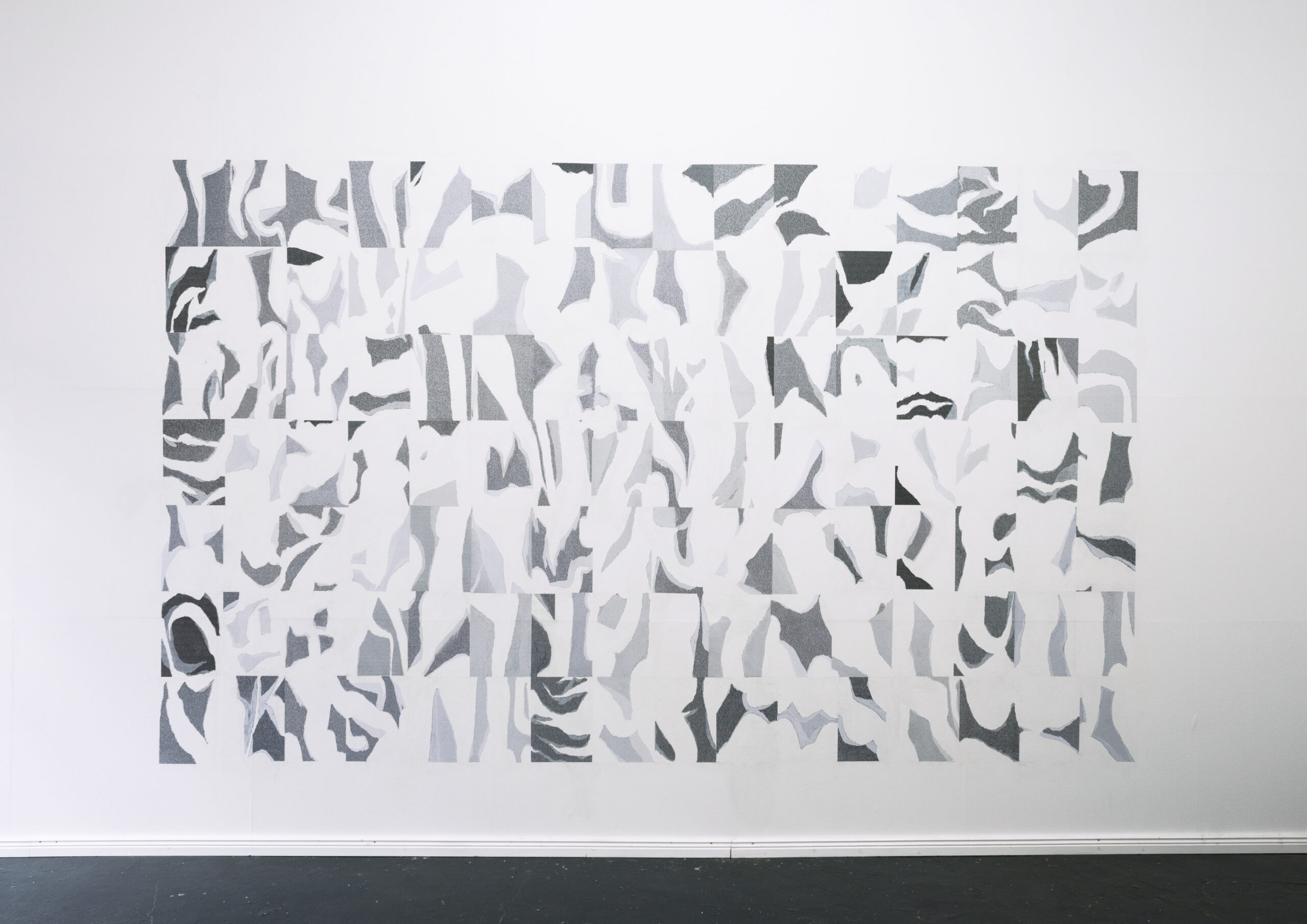 documentation / exhibition space (short excerpt)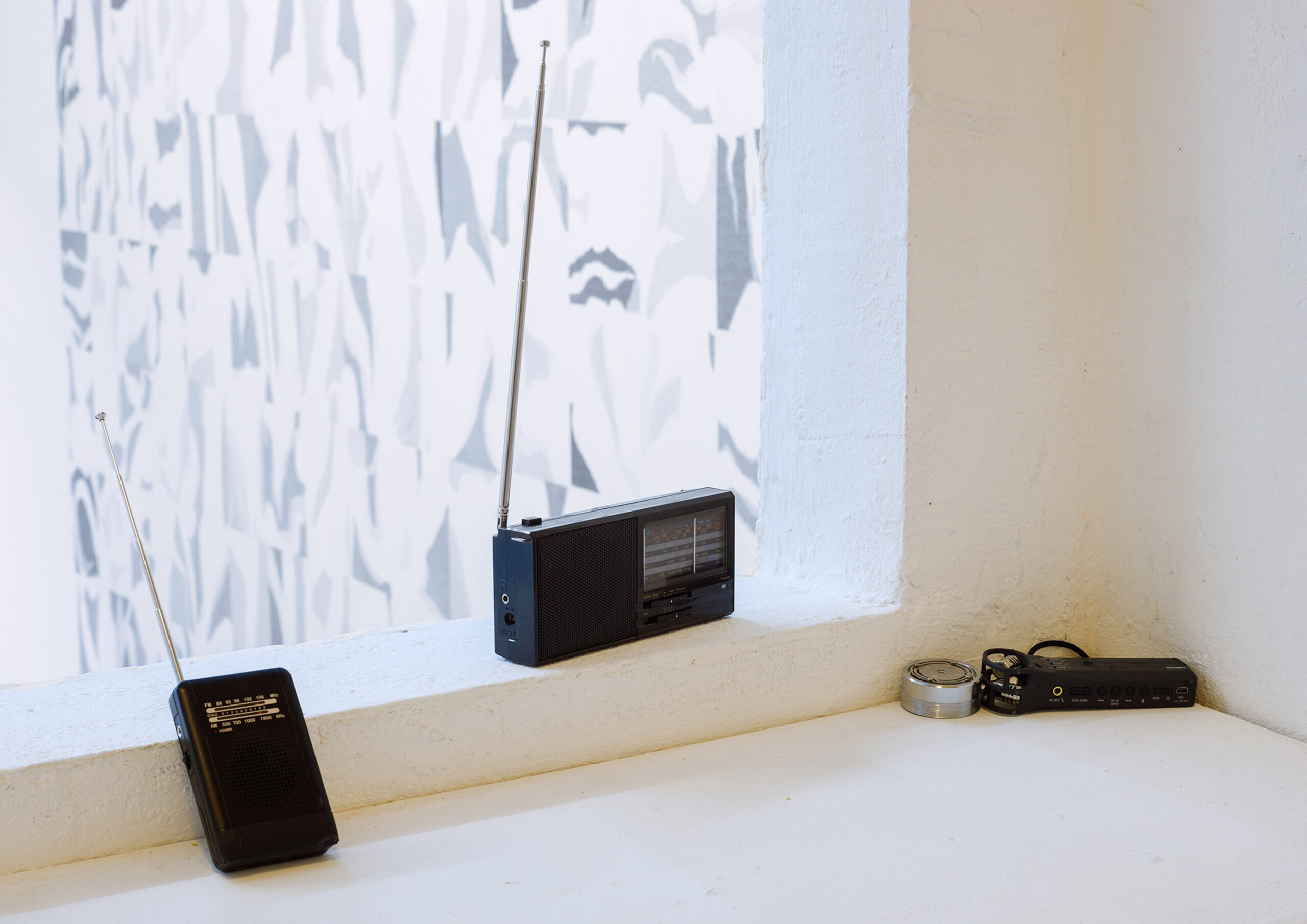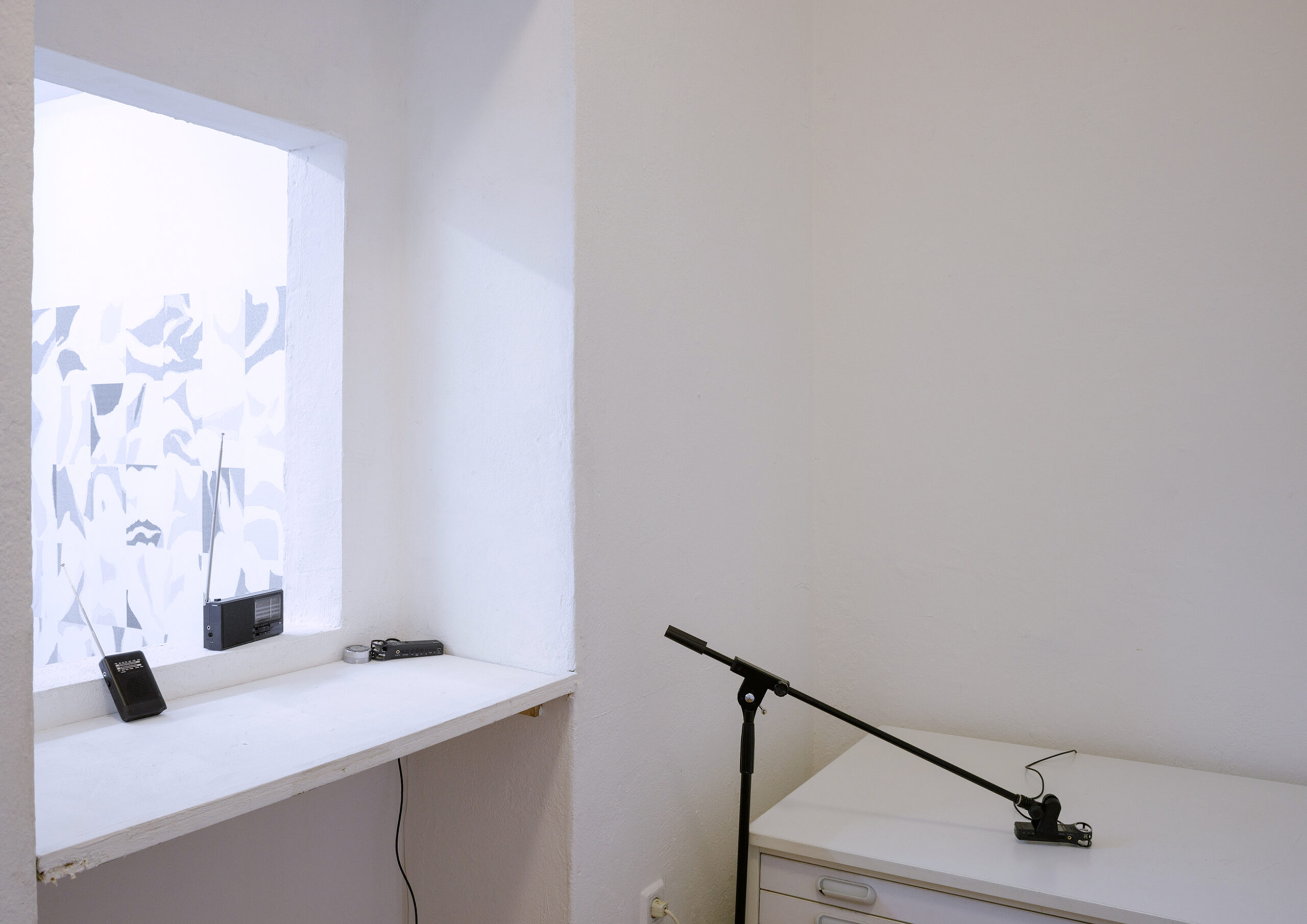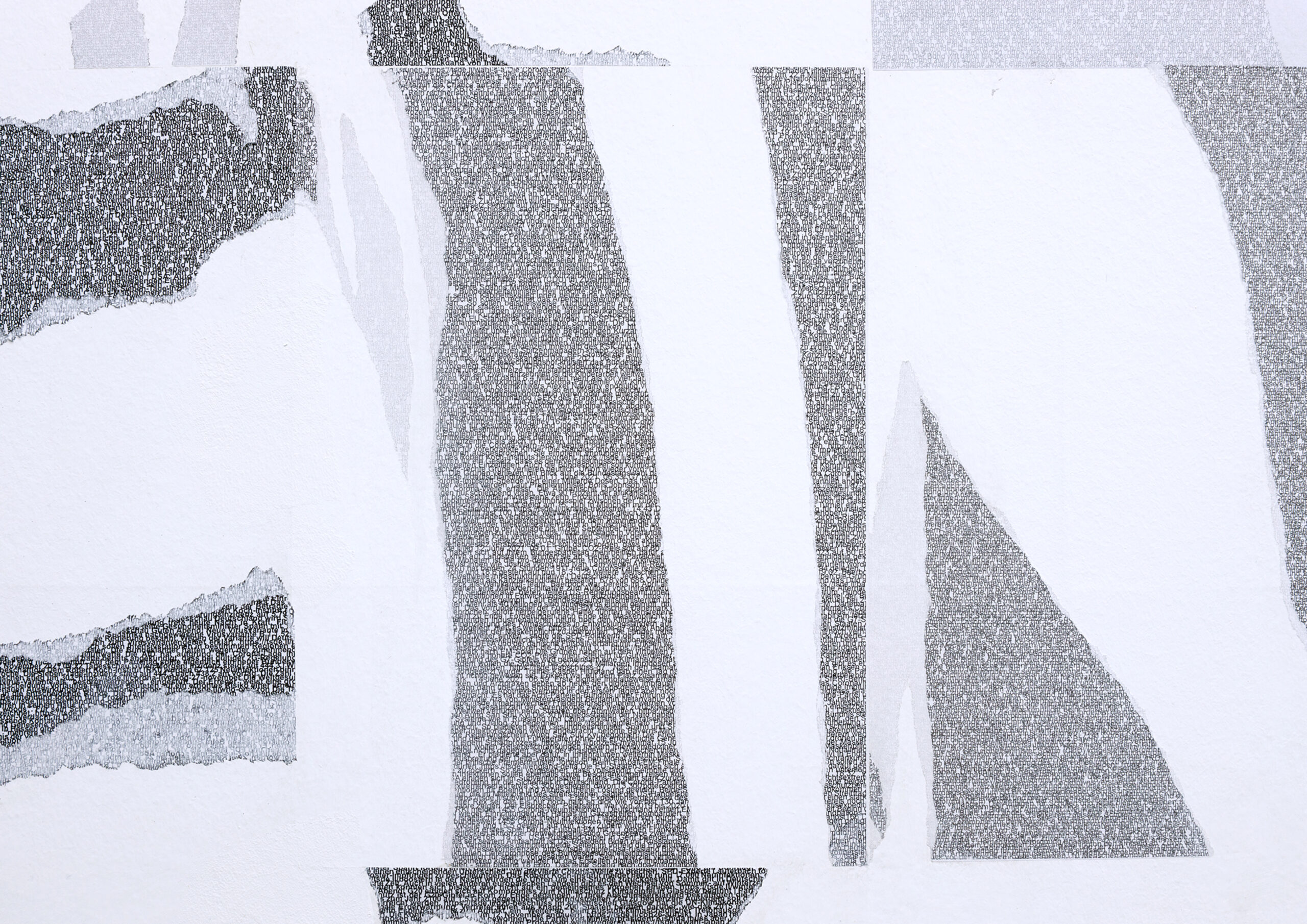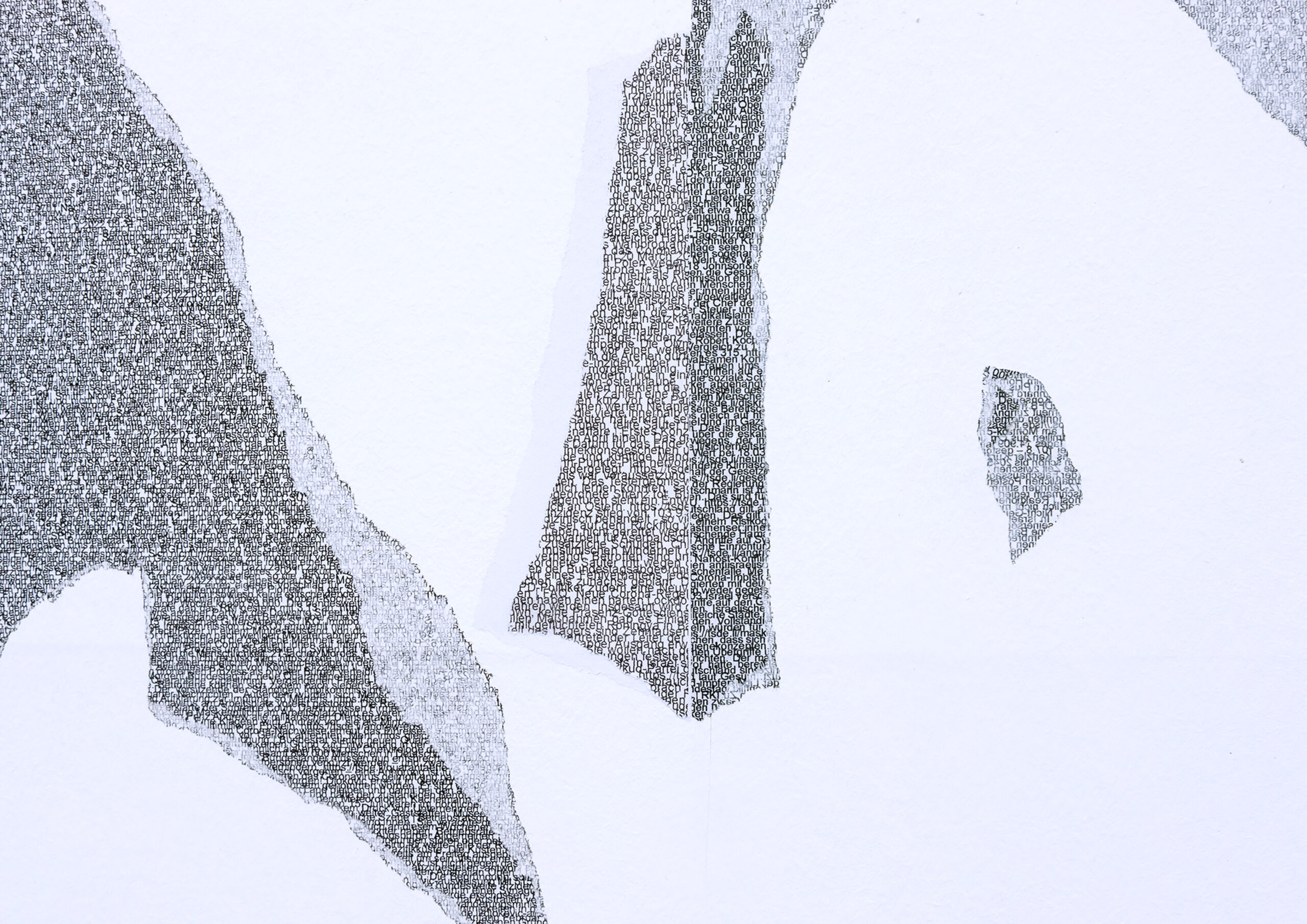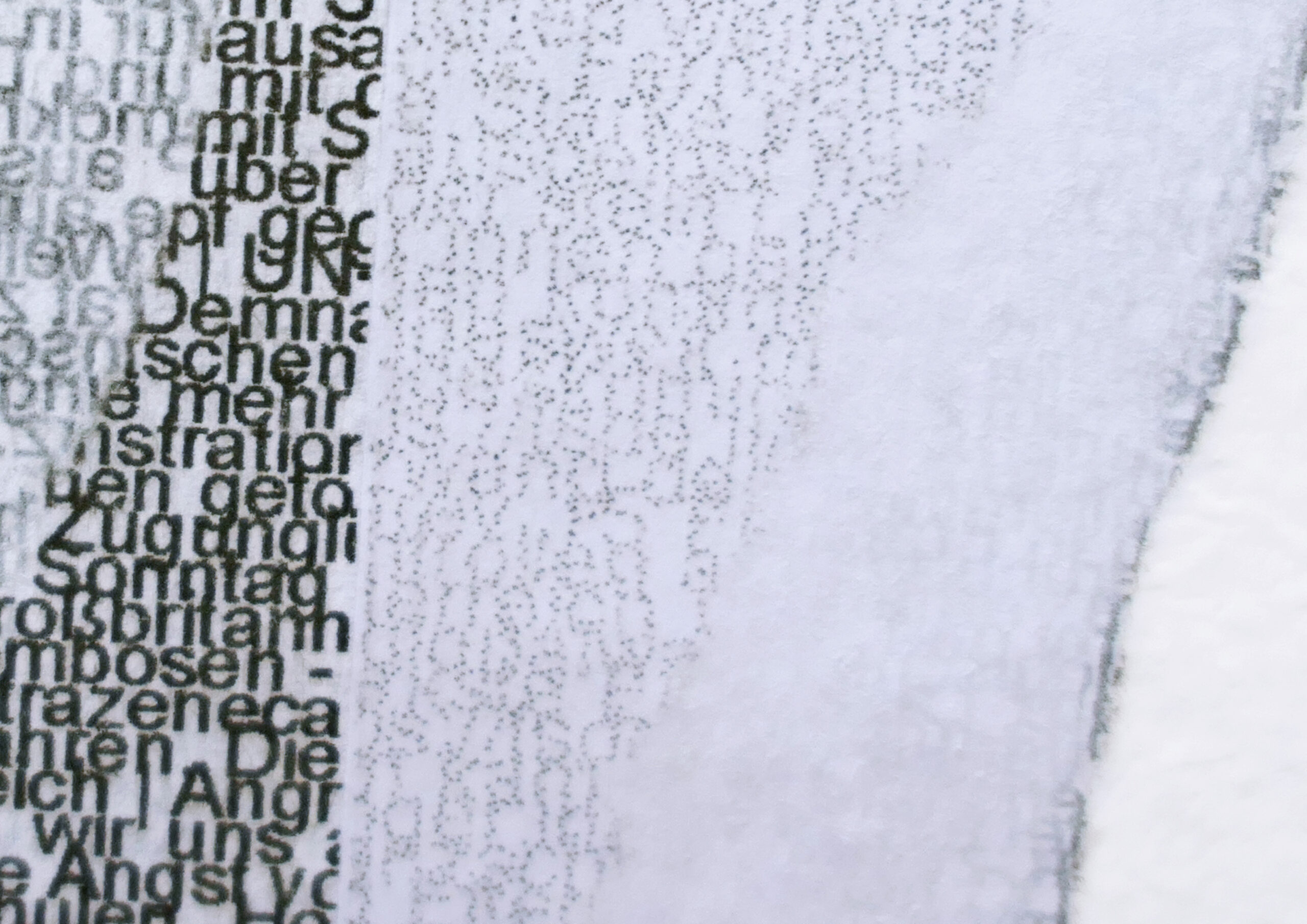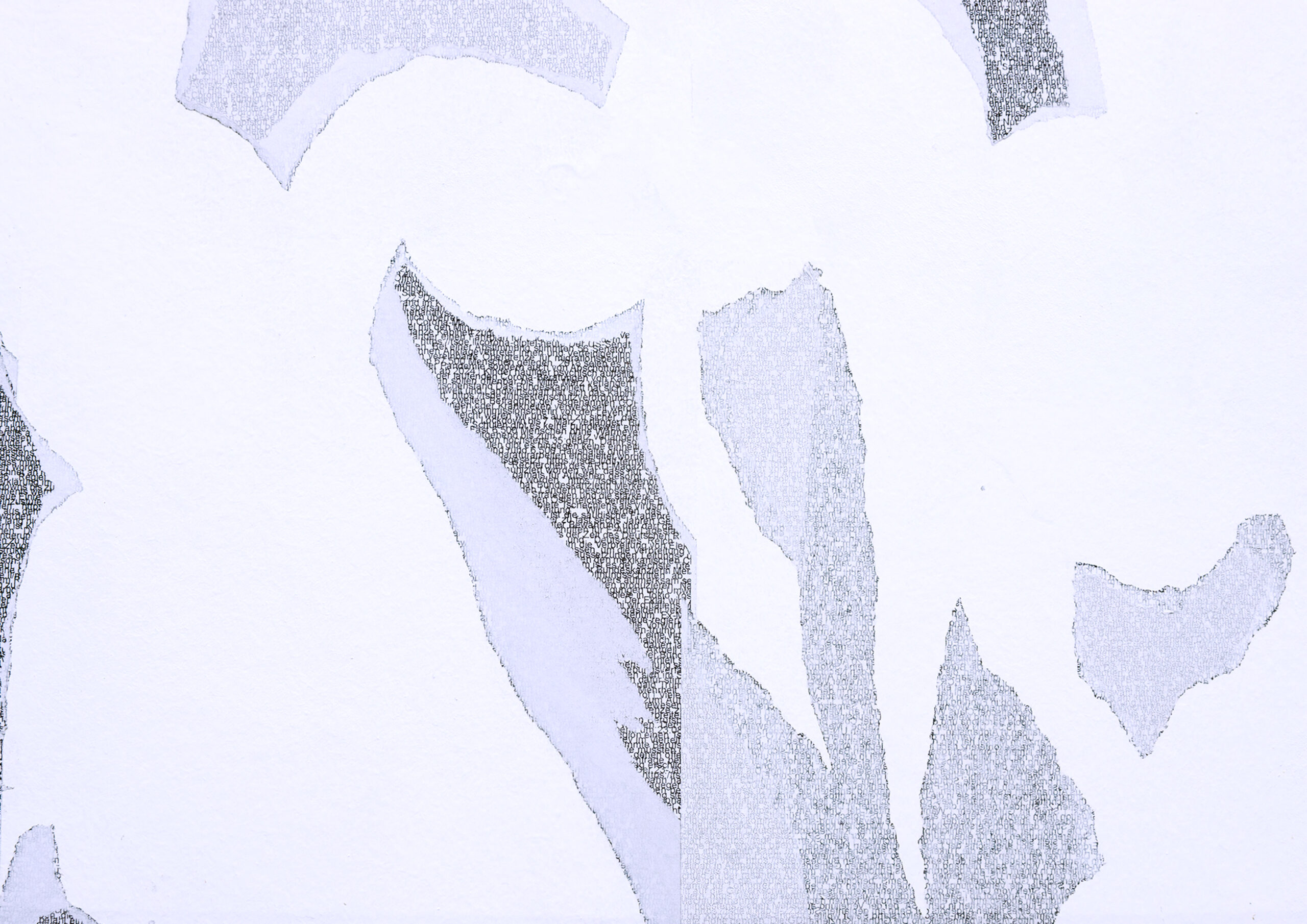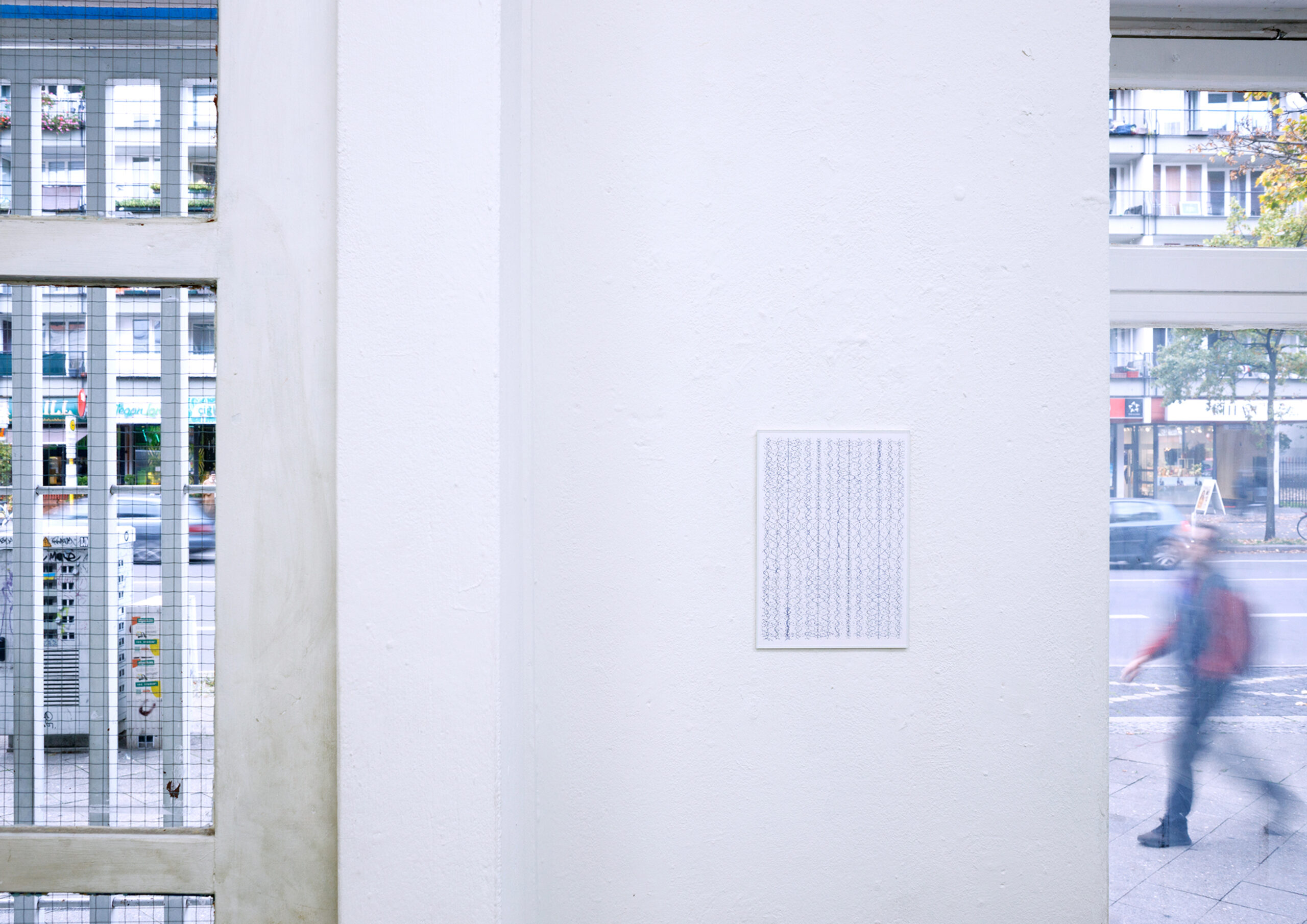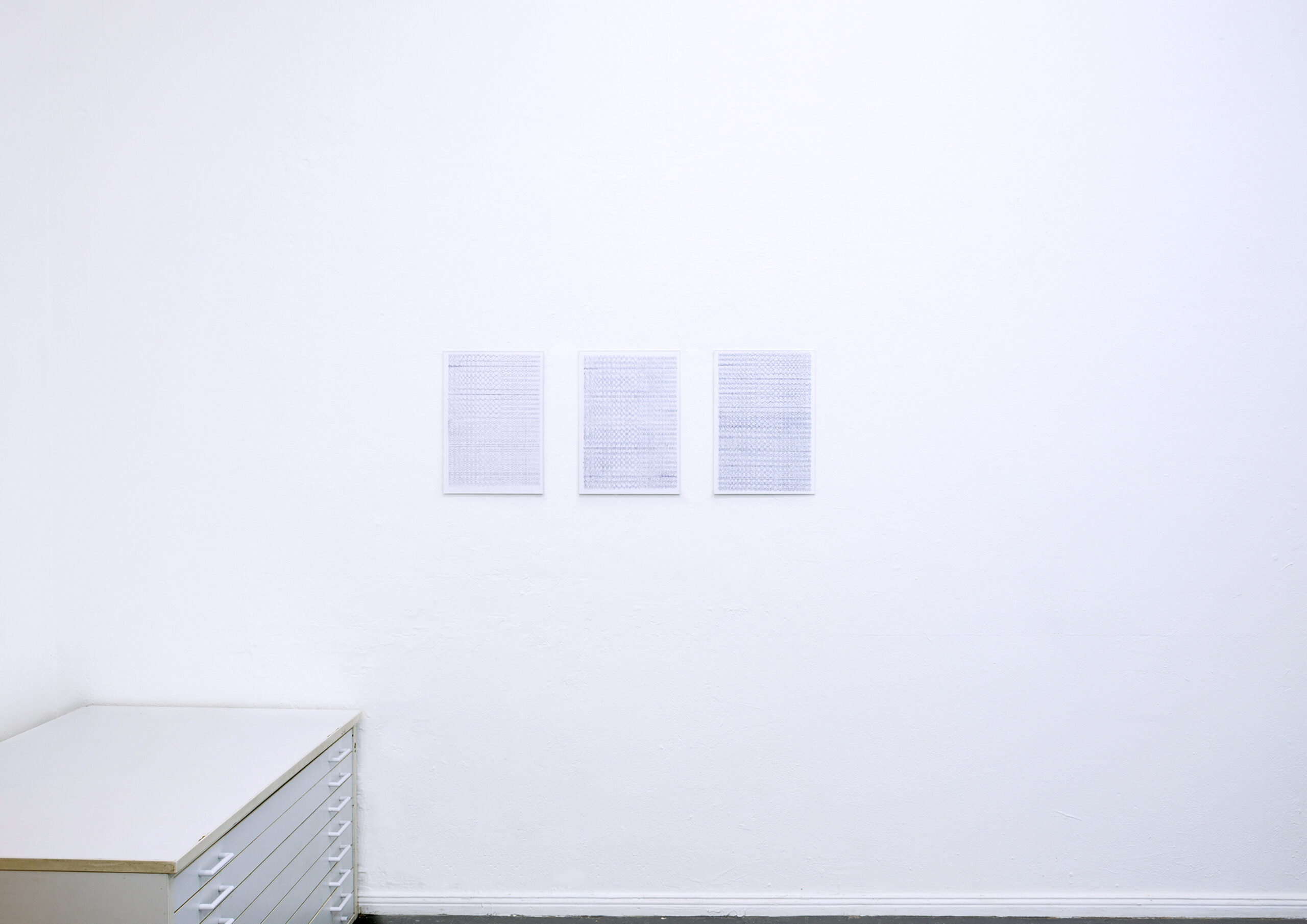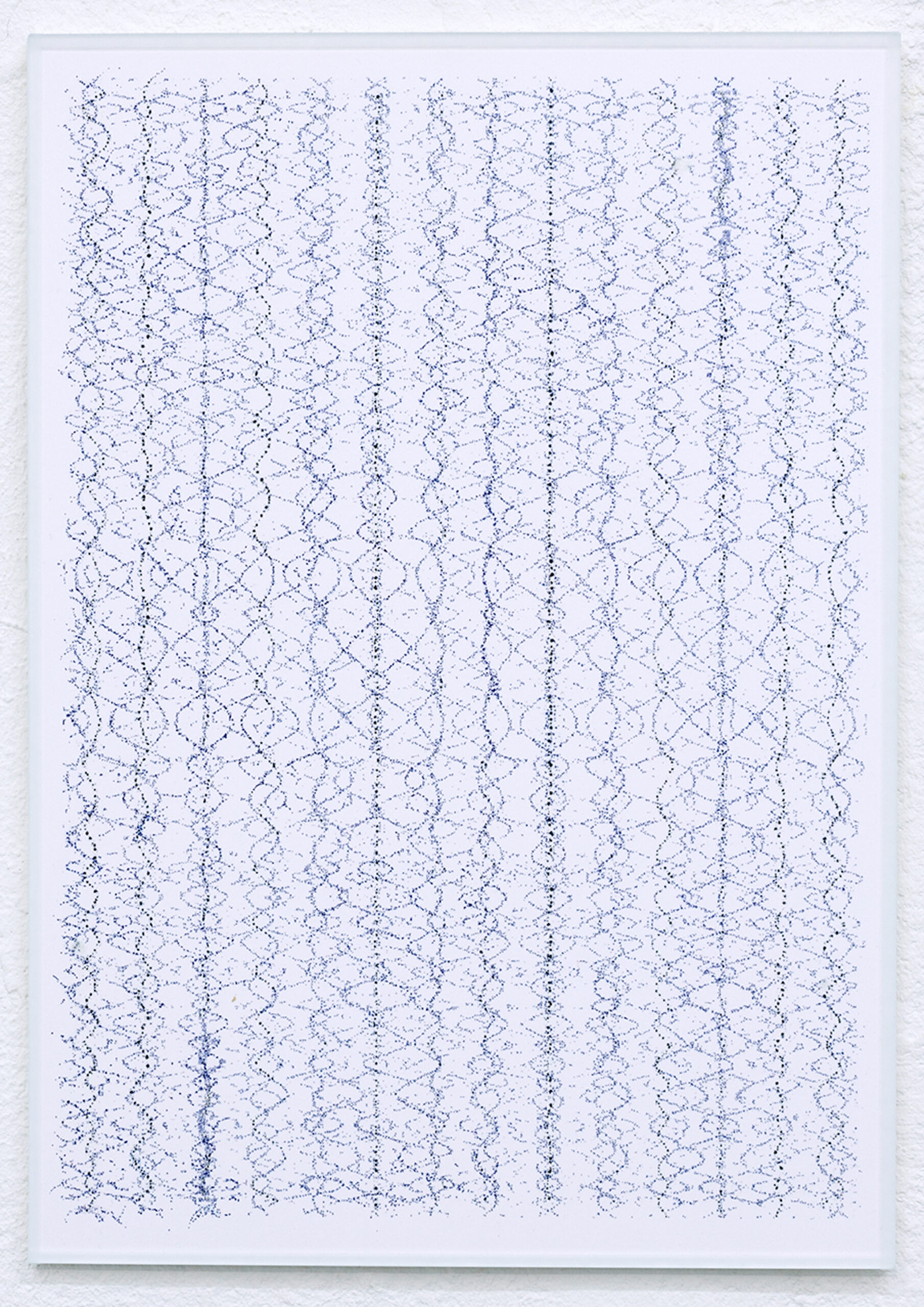 Flanger in my mind / time is an album (wall pieces)

Inkjet-printed text on paper on wall, 2022
An ongoing archive of breaking news collected over the past years appear printed on both sides of paper in various shades of gray and font sizes. By repeatedly sticking and tearing off the sheets, the ink emerges layer by layer. The flow of information appears as a more or less dense texture, sometimes barely decipherable. From a distance, the text sheets appear like fragmented figures on the wall. In this way, the work materializes the passing of time, recalling what has been forgotten and what has been remembered, and all that may have been left out.
The exhibition also feature excerpts from the series of drawings "different degrees of (shiver)" as well as a site-specific sound installation of feedbacks and live modulated radio interferences.
Exhibition views  "Flanger in my Mind", part of "Das Pfeifen im Walde", Zwitschermaschine, Berlin
Photos: © Carina Khorkhordina