Apparitions (nach víziók)
Studienpartitur, Spuren der Drosophila, je 22 x 12 cm, 2015-18
Die mit handschriftlichen Anweisungen versehenen Miniaturdrucke der Studienpartitur des Orchesterwerkes "Apparitions" von György Ligeti wurden einem Schwarm der Drosophila melanogaster ausgesetzt und durch ihre winzigen Spuren um eine weitere Klangfläche ergänzt.
english text below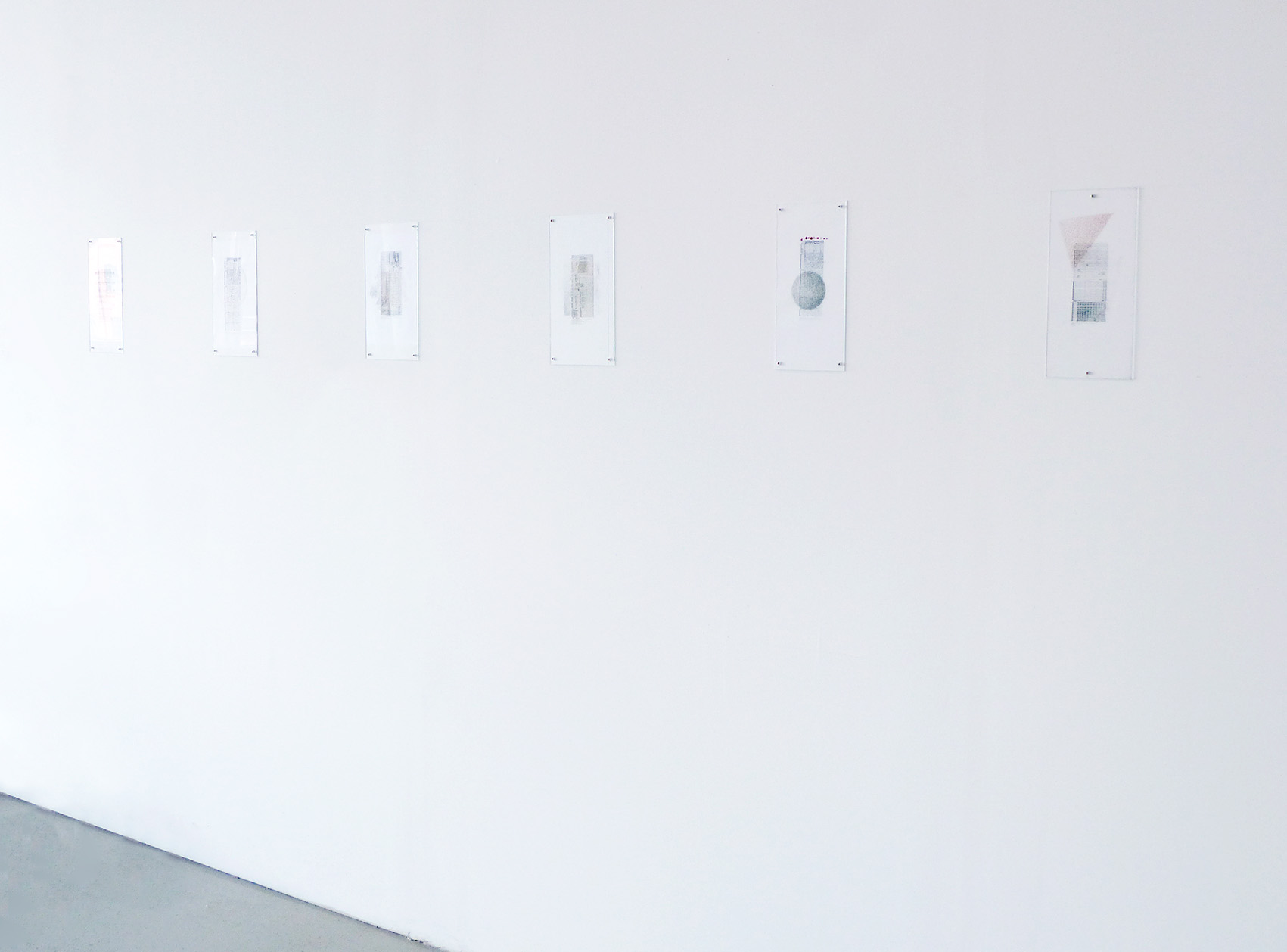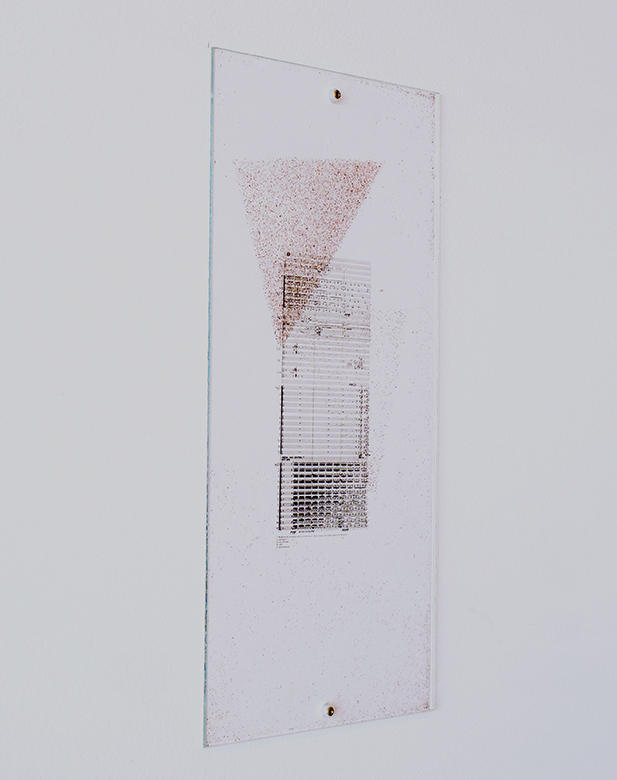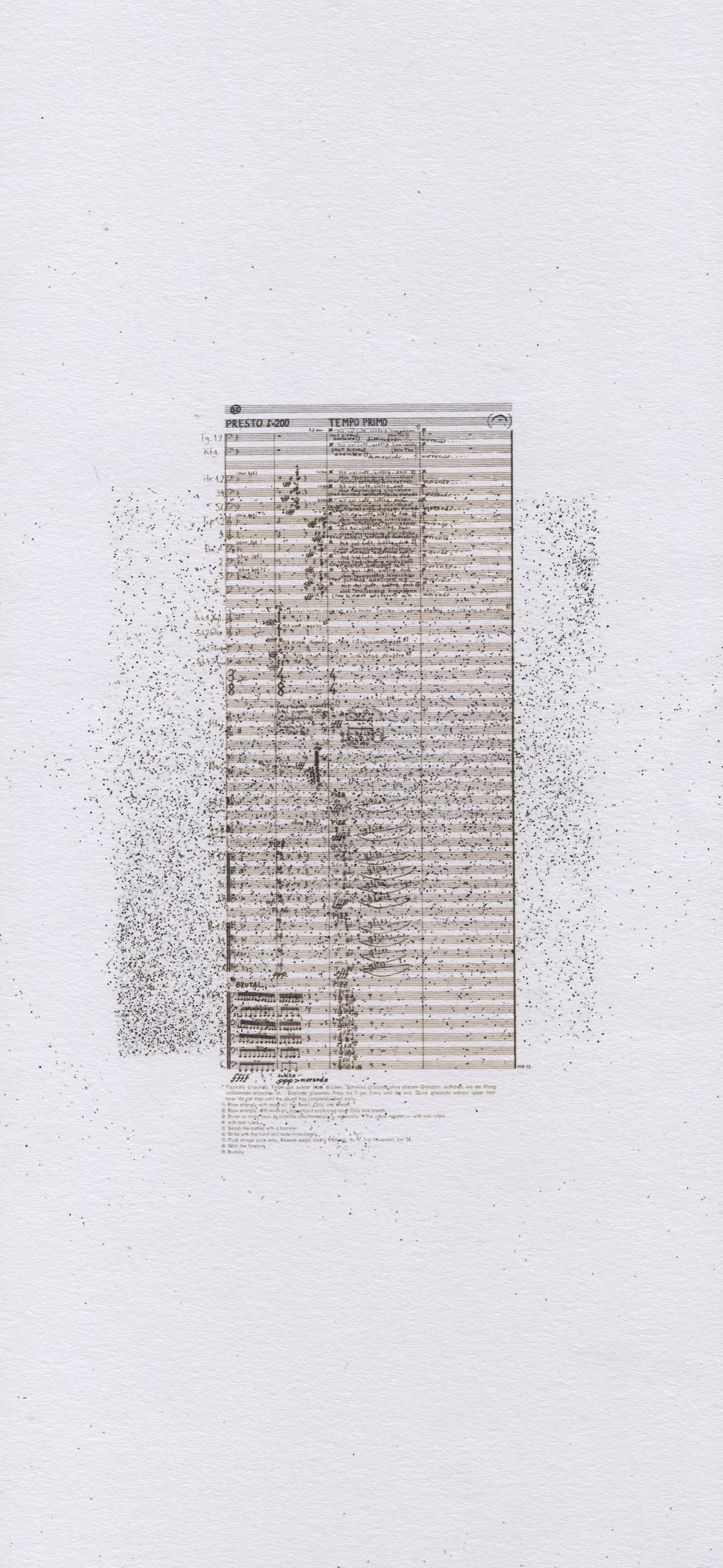 Apparitions (after víziók)
study score music sheet, traces of Drosophila, each 22 x 12 cm, 2015-18
Inspired by a lost music score of György Ligeti, the work Apparitions tends to create a dialogue between a swarm of tiny fruit flies and Ligeti's micropolyphonic compositions. Raised within food-colored apples, the insects left tiny colored points through stencils on the study score, thus marking their territory before flying away. The original study score of "Apparitions" is based on a pocket edition in which the size of the notes corresponds to the traces the insects left behind, adding visual sound clusters to the musical notes of the original composition.