gravity's pull
Ausstellungsansichten, Hochparterre, Berlin, 2018
mit Werken von Evgenija Wassilew und Peter Strickmann
Zwei Installationen, die zuvor in anderen Zusammenhängen entwickelt worden waren, kamen nun in einem Raum zusammen. In beiden Arbeiten spielen Wasser und Luft und deren hörbare Folgen eine entscheidende Rolle. Konzeptionell von sehr unterschiedlichen Ausgangspunkten ausgehend, traten die beiden Arbeiten in einen komplexen Dialog, der durch Zeit, Klang und Bewegung gekennzeichnet ist.

Evgenija Wassilew, Ressac  Peter Strickmann, Klack Ding
english text below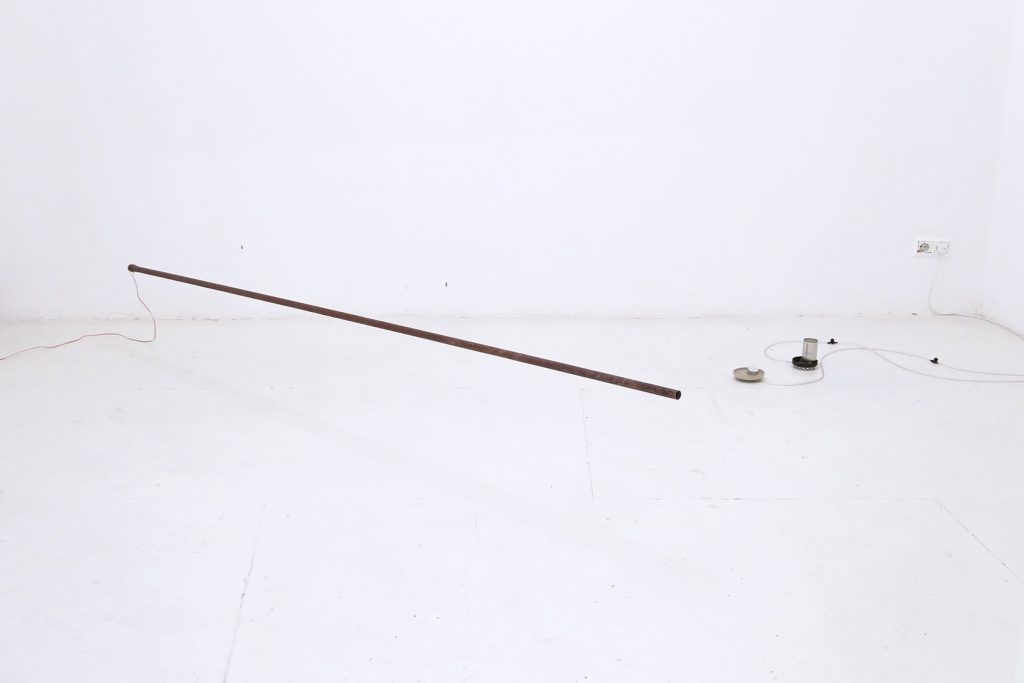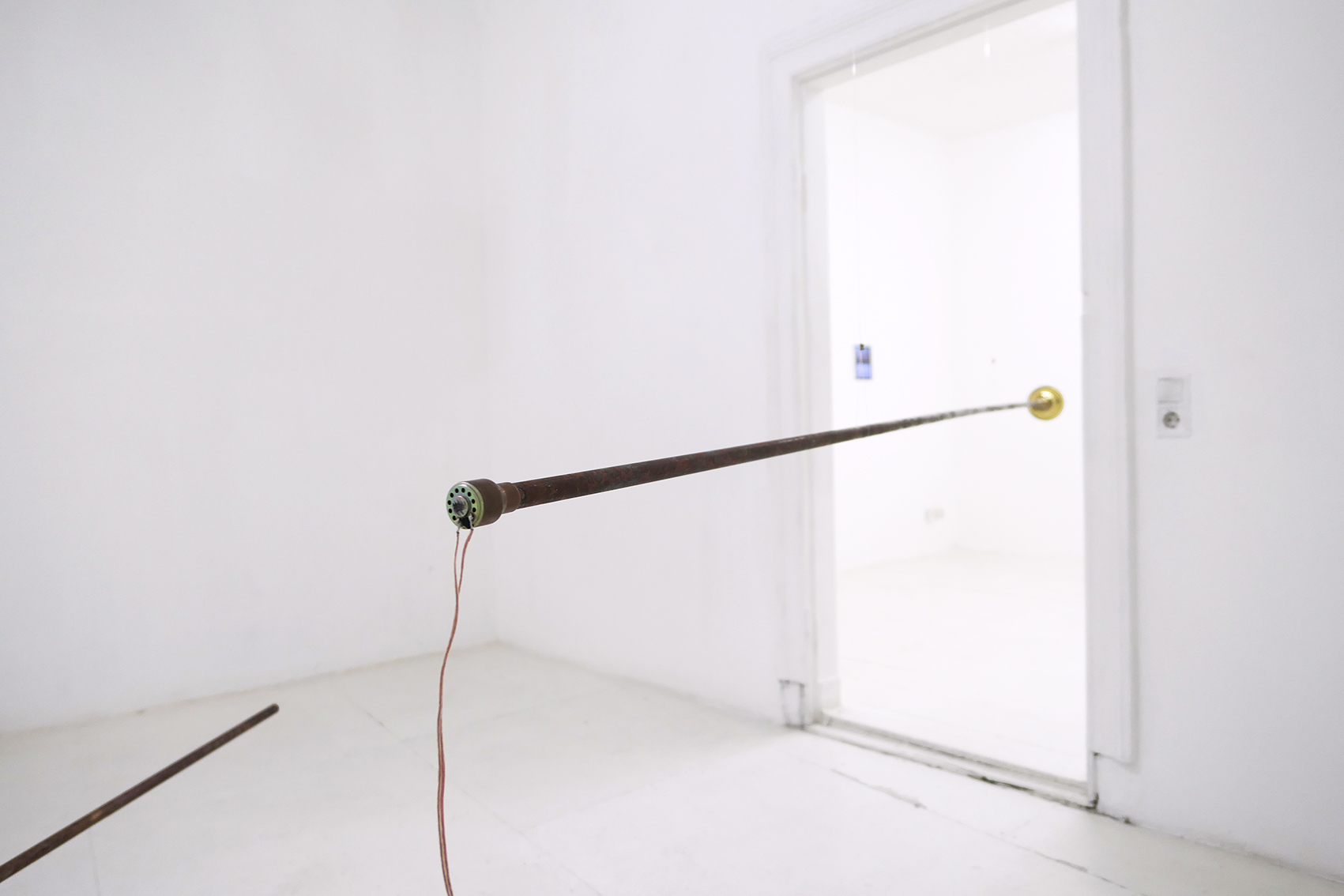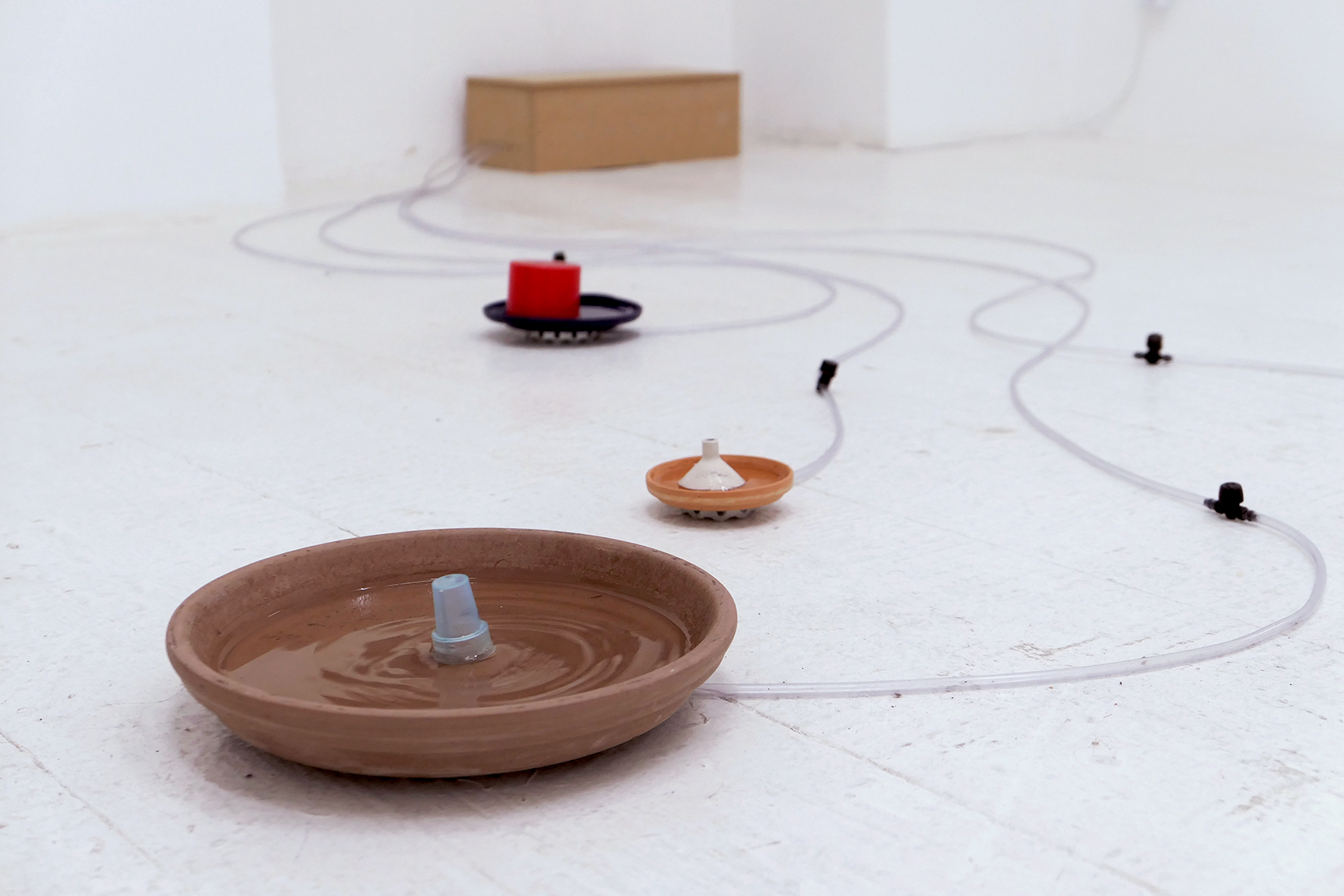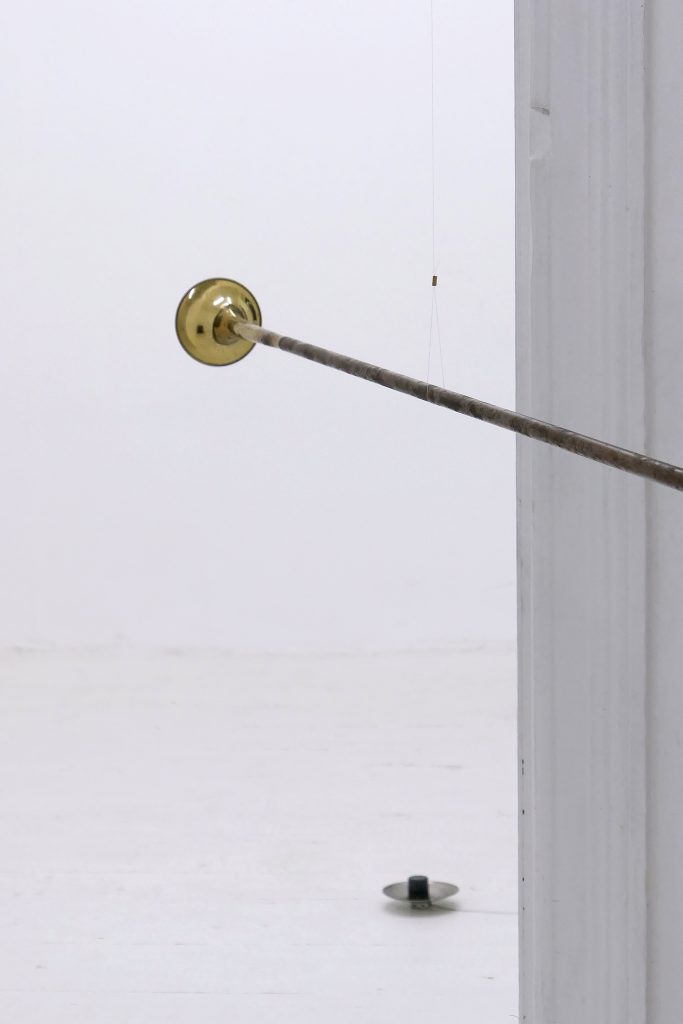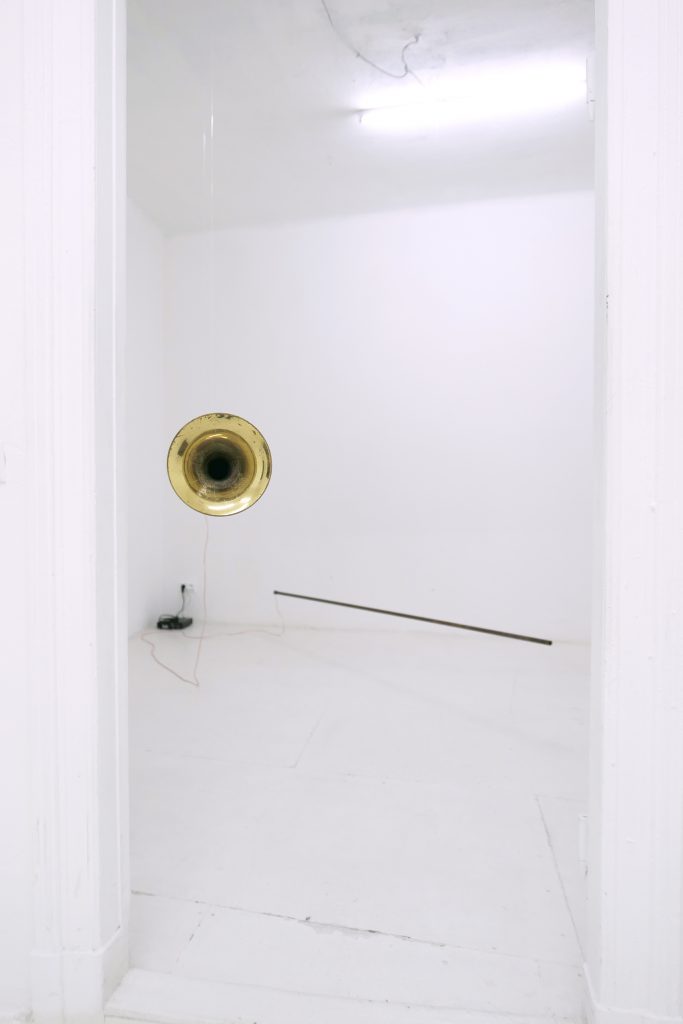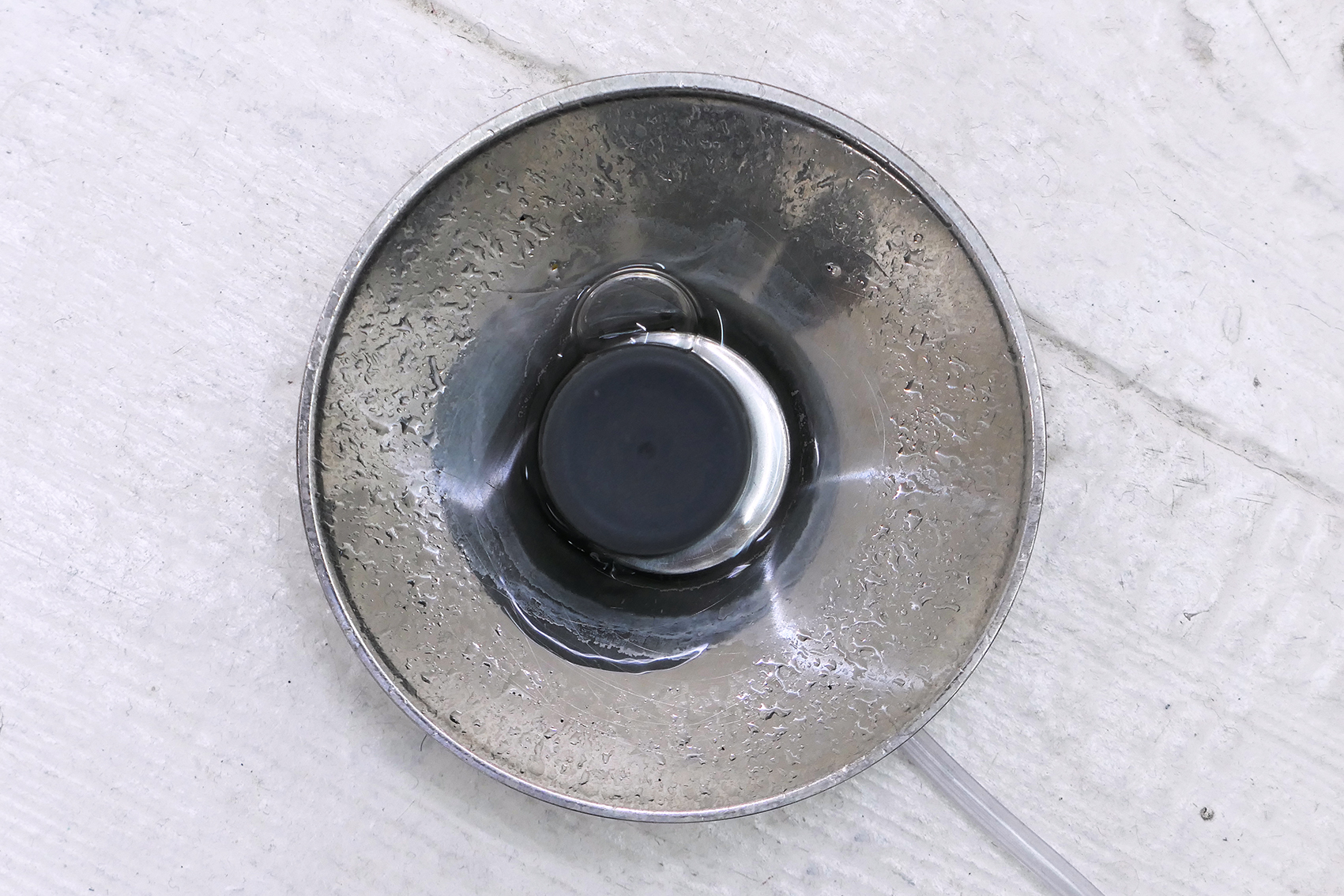 gravity's pull
exhibition views Hochparterre, Berlin, 2018
with works by Evgenija Wassilew and Peter Strickmann.
Two installations that had already been respectively developed in other contexts before, now came together in one space. In both these works water and air and its audible consequences play a crucial role. Conceptually originating from very different starting-points, the two works entered into a complex dialogue characterized by layers of timing, sound and animated objects.
Evgenija Wassilew, Ressac  Peter Strickmann, Klack Ding