Antennaes (ongoing)
Alurohre, binaurale Kondensatormikrofone, Verstärker, 700-1000 cm Länge, seit 2016
Die bis zu 10m langen, fühlerähnlichen Teleskoprohre wurden mit winzigen Mikrofonen im Inneren ergänzt, an verschiedenen Orten aufgestellt und abgehört, in Bewegung gebracht und aufgenommen. Inspiriert von den immer seltener werdenden Radiodachantennen, die zunehmend ungenutzt auf Hausdächern verweilen, verstärken sie sich hier selbst, in Kontakt mit ihrem akustischen Umfeld. Durch ihre Flexibilität, Länge und geringes Gewicht schwingen sie bei den leichtesten Impulsen wie in Zeitlupe versetzt.
Das verstärkte Klangspektrum der mikrofonierten Antennen ist ortspezifisch live erfahrbar und wird durch Audio- und Videoaufnahmen laufend dokumentiert.

english text below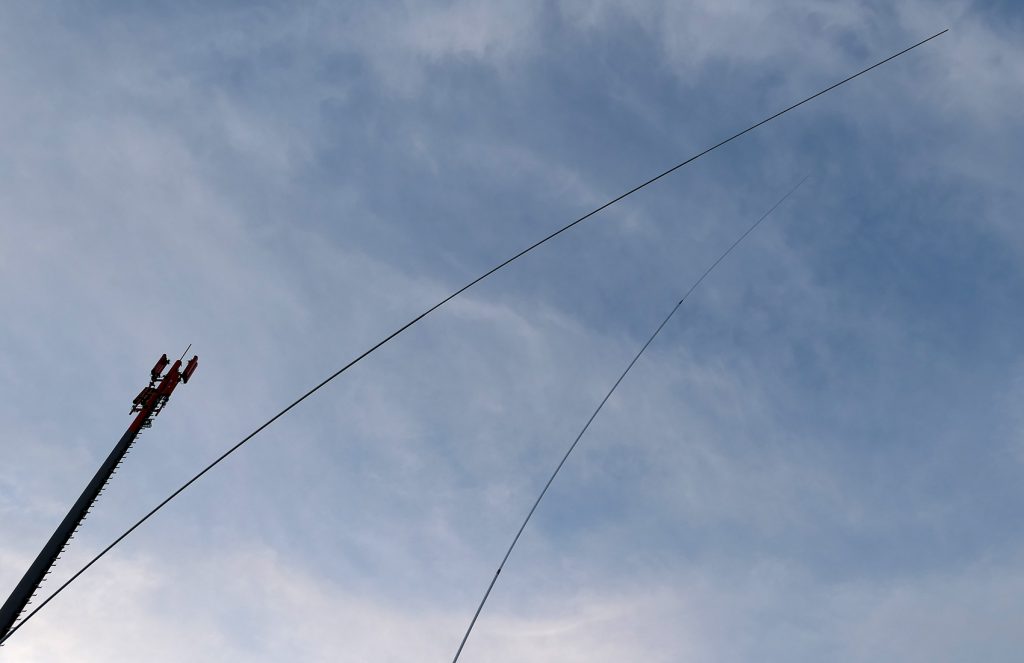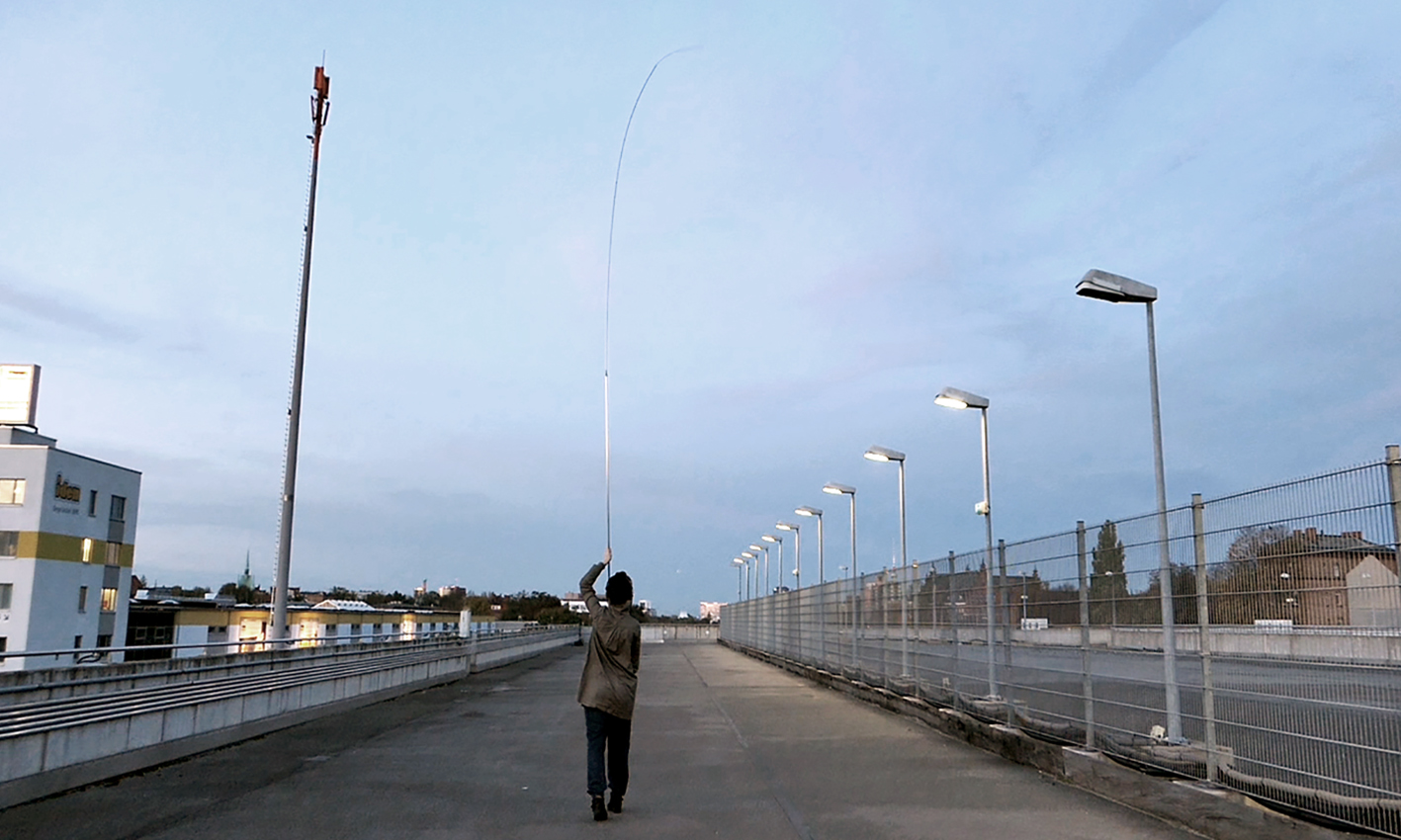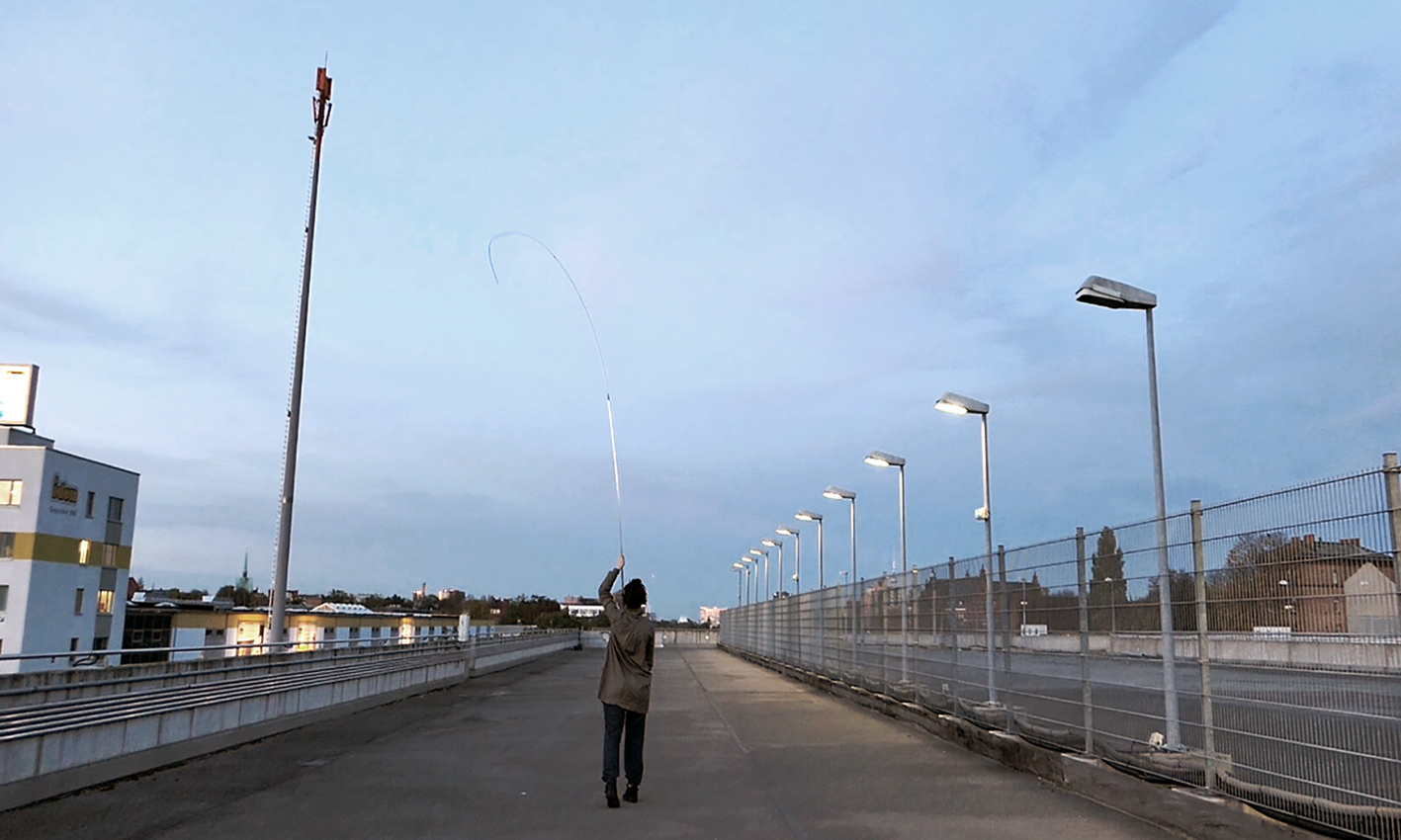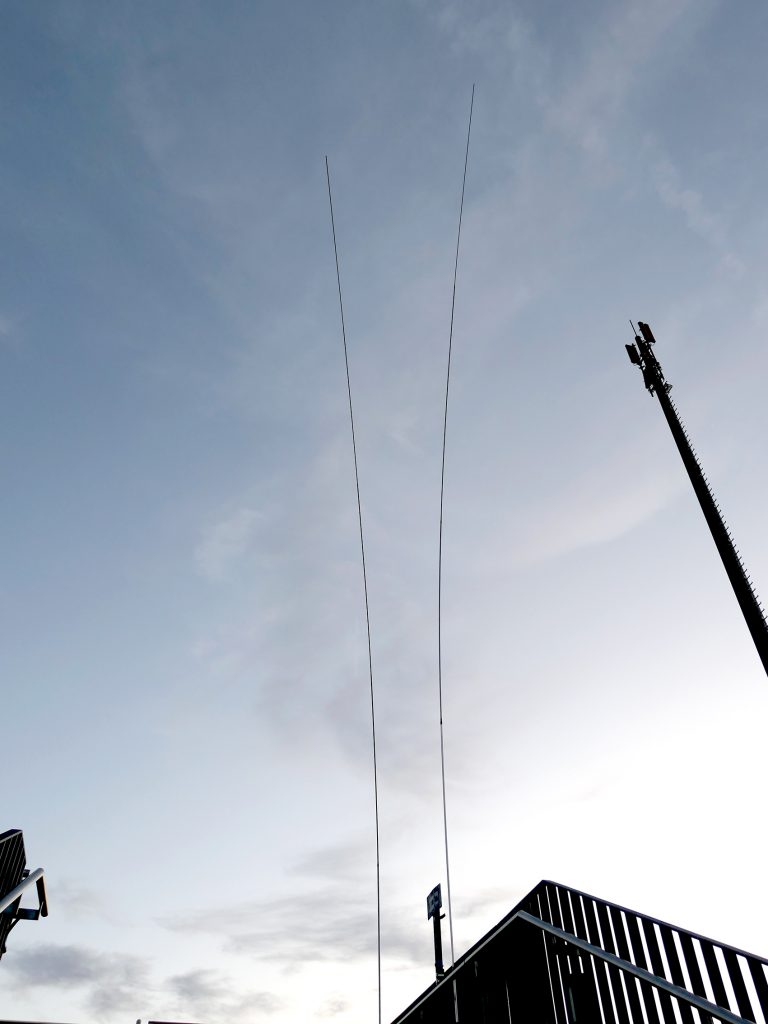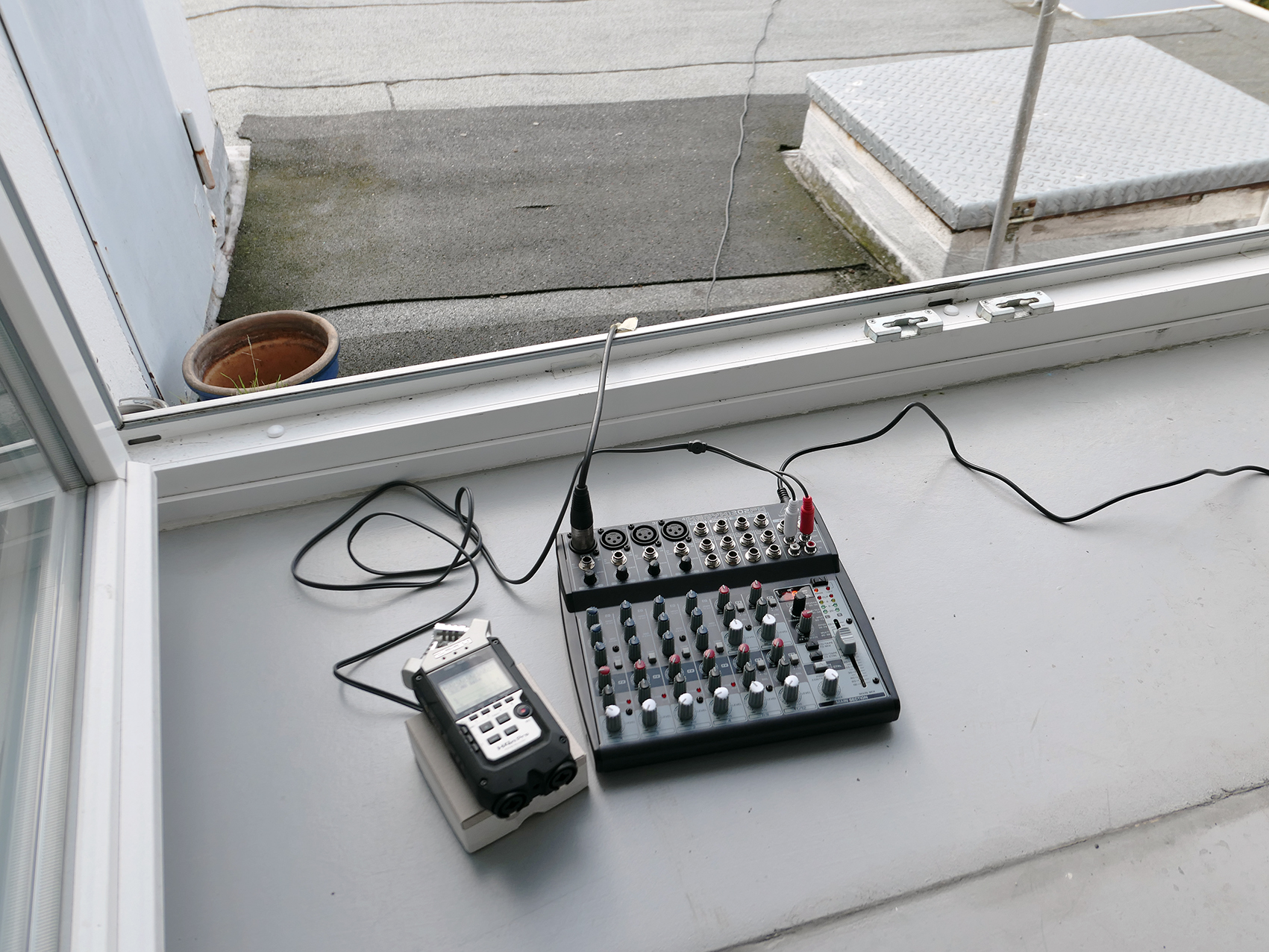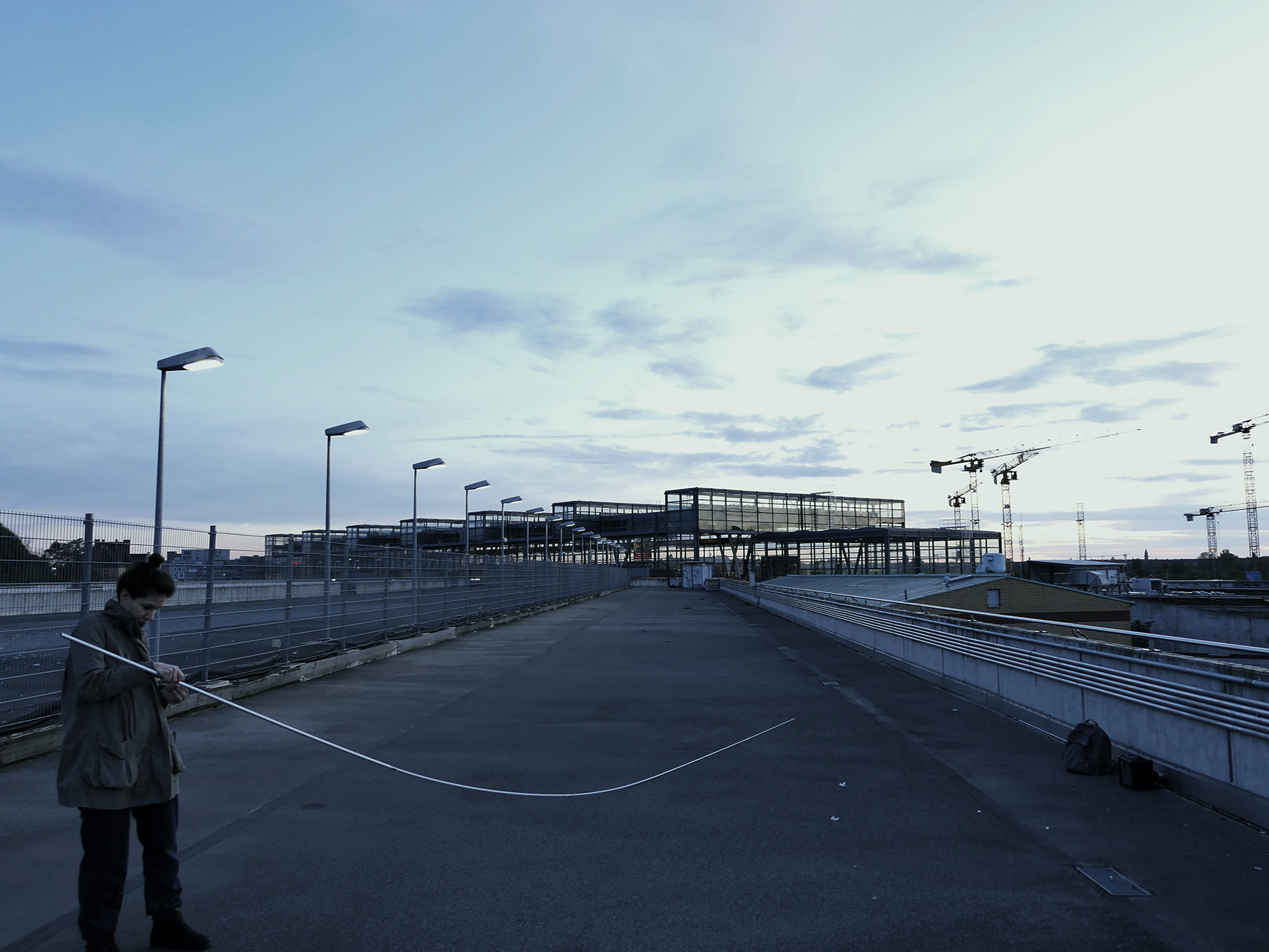 Antennaes (ongoing)

aluminium tubes, binaural condenser microphones, amplifier, 700-1000 cm length, since 2016
The up to 10m long, sensor-like antennae tubes were equipped with tiny microphones, set up at different locations and observed, moved, and listened to. Its form, based on the increasingly rare radio roof antennas, which remain most of the time unused on urban house roofs, they amplify themselves, in contact with their acoustic environment. Due to their flexibility, length and light weight, they interact like in slow motion with the slightest impulses.

The amplified sounds of the antennae-microphones can be experienced live and is ongoing documented by video and sound recordings.