Glass Sheet Scripts (sound happenings)
Narval, performance duo (Peter Strickmann/Evgenija Wassilew)

Glas (2mm), Wodka, Kupfer, Stahl, Resonanzlautsprecher, Audio, seit 2017

Mit Hilfe der Fingerspitzen und etwas Wodka auf dem Glas werden mit variierendem Druck und Geschwindigkeit Schriftzeichen, Linien und Kurven gezeichnet. Der Klang des Glases evoziert verschiedene Stimmintonationen, vom lauten Rufen bis hin zum leisen Flüstergeräusch. Während der Proben im Raum werden diese Klänge aufgenommen und über einen Resonanzlautsprecher wiedergegeben, der sich durch seine eigenen Schwingungen auf dem Glas zu den Berührungen der Hand mitbewegt.
read english text below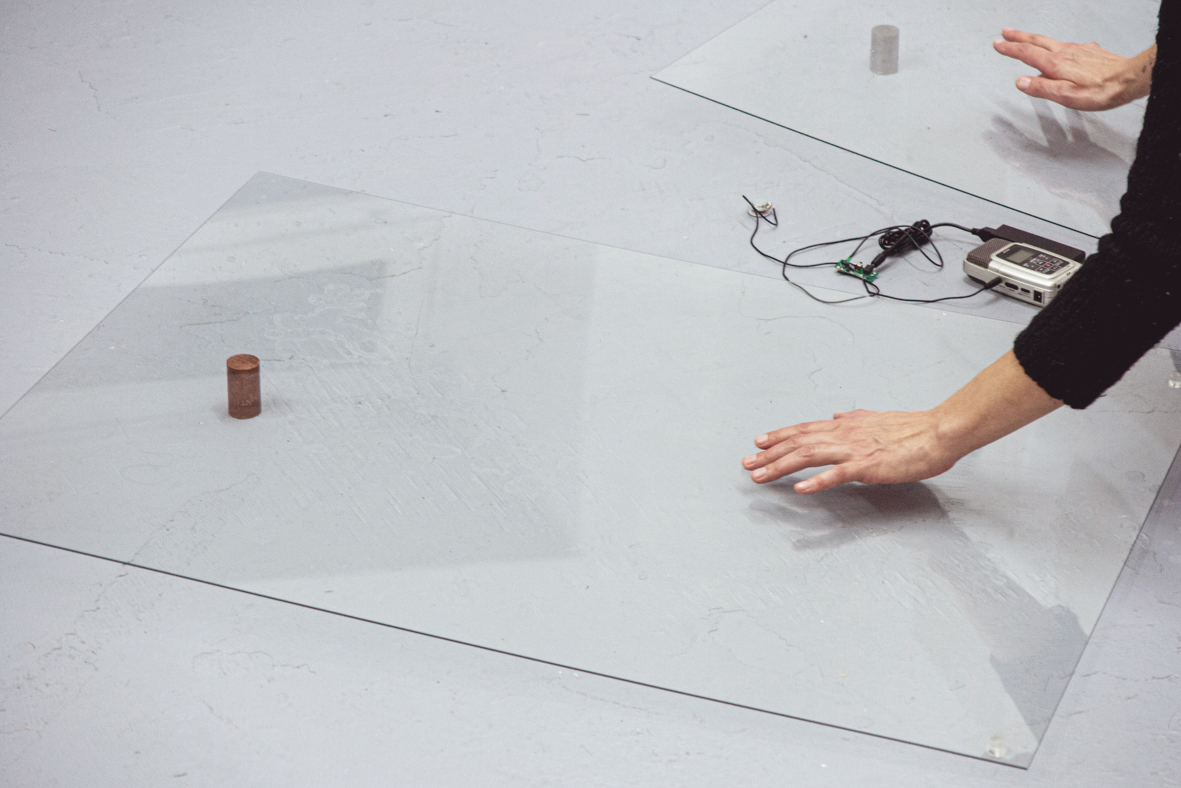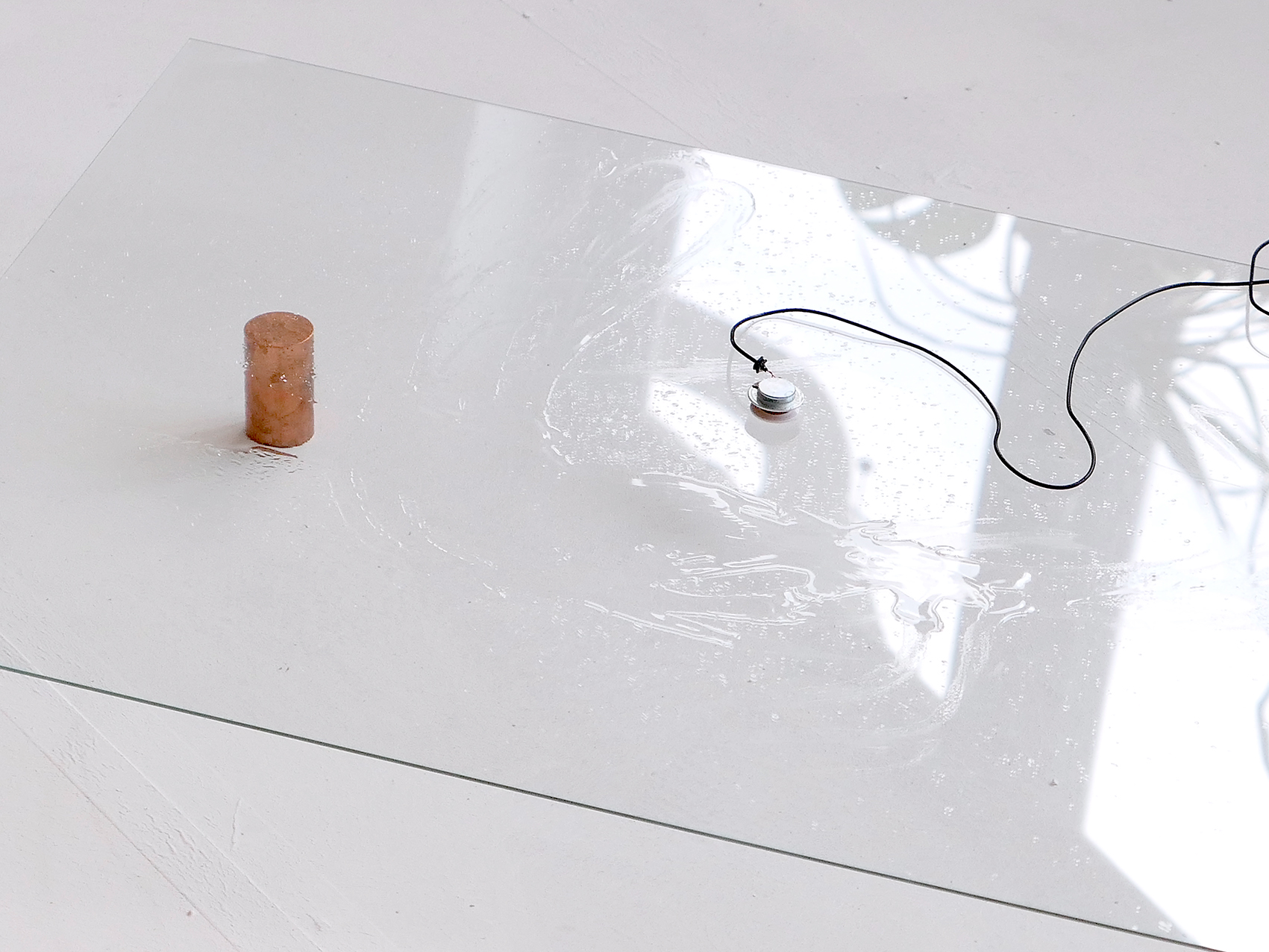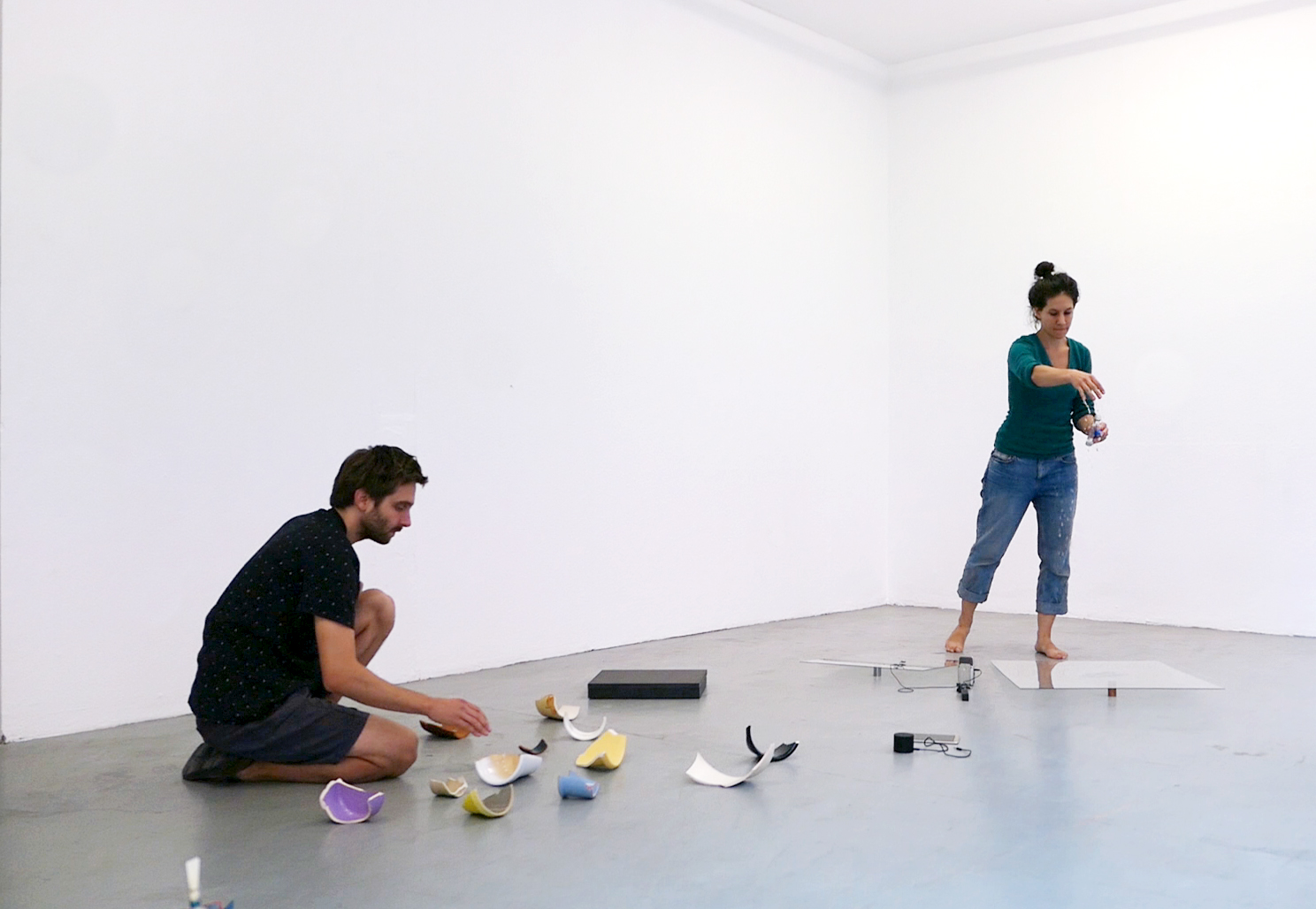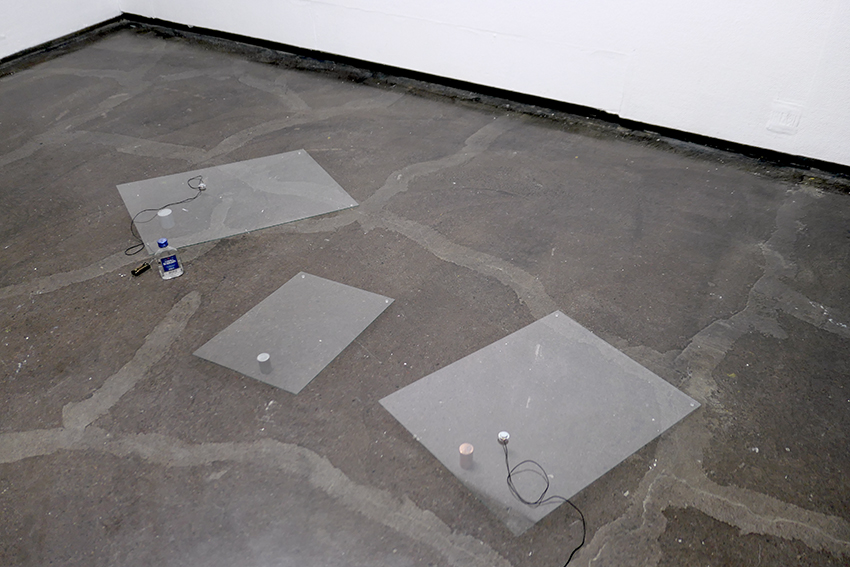 Glass Sheet Scripts (sound happenings)

Narval, performance duo (Peter Strickmann/Evgenija Wassilew)

Instrument: sheets of glass (2mm), wodka, full copper, aluminium and steel tube parts, resonance speaker
With the help of the fingertips and some vodka on the glass, caracters, lines and curves were written with slightly varying pressure and speed. The sound of the glass evokes intonations, vocal sounds, from loud shouts to whispers. During rehearsals in the room, these sounds are recorded and played back through a resonating loudspeaker, which moves along with the touch of the hand, animated by its own vibrations on the glass.